Palm Beaches Premier Dog Resort

Dog Pool & Play Patio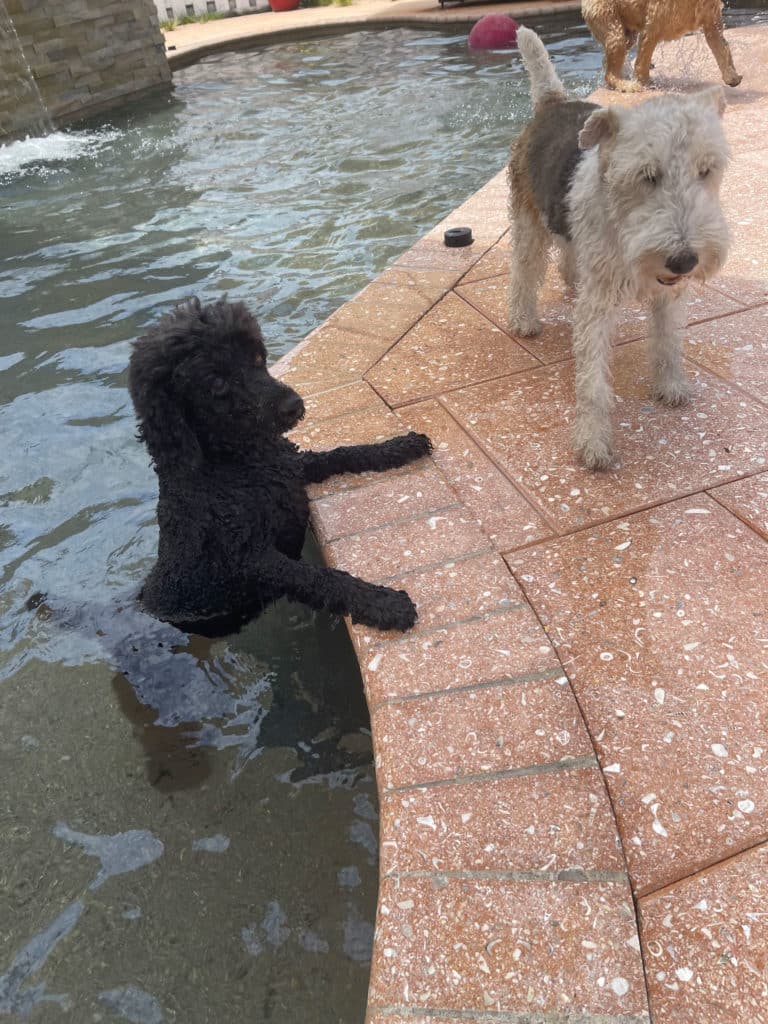 Outdoor Play

Pool & Resort

As the Palm Beaches premiere dog resort, we are proud to announce our new Pool and Play Patio. We are the first in the area to offer pool and aqua exercise programs for dogs.
"The new Pool here at VIP offers swimming for fun, fitness and aqua therapy for dogs in the Palm Beach County area," says Will Corrente owner/partner of Very Important Paws. "We've created Very Important Paws Pet Resort to be the ultimate 'home away from home' experience," "Why shouldn't a dog experience the same resort style vacation and amenities that their owners enjoy while they are away?" adds Corrente. "My goal is that each and every dog in our facility receives the absolute highest level of care, attention, and love—second only to their parents."

– Palm Beach Daily News
GROUP PLAY POOL
| | |
| --- | --- |
| Daycare Rate | + $12 |
| Bathing Rate | + $12 |
| Grooming Rate | + $12 |
| Hotel Rate | + $12 |
| 10 Session Package | + $85 |
INDIVIDUAL POOL TIME
| | |
| --- | --- |
| Day Rate | + $60 |
| 10 Session Package | + $605 |
Benefits of

Swimming for Dogs

Swimming encourages using the whole dog body in such a way that makes exercise beneficial and fun. Five minutes of swimming provide the same benefits as 20 minutes of walking. It is fantastic for cardiovascular fitness and overall conditioning.

Dogs who suffer from injury or joint pain can improve flexibility and aching muscles. For older dogs, swimming helps control weight gain and minimizes the risks of weight-bearing injuries due to inactivity. Have your pet join us to splash away the day at our amenities.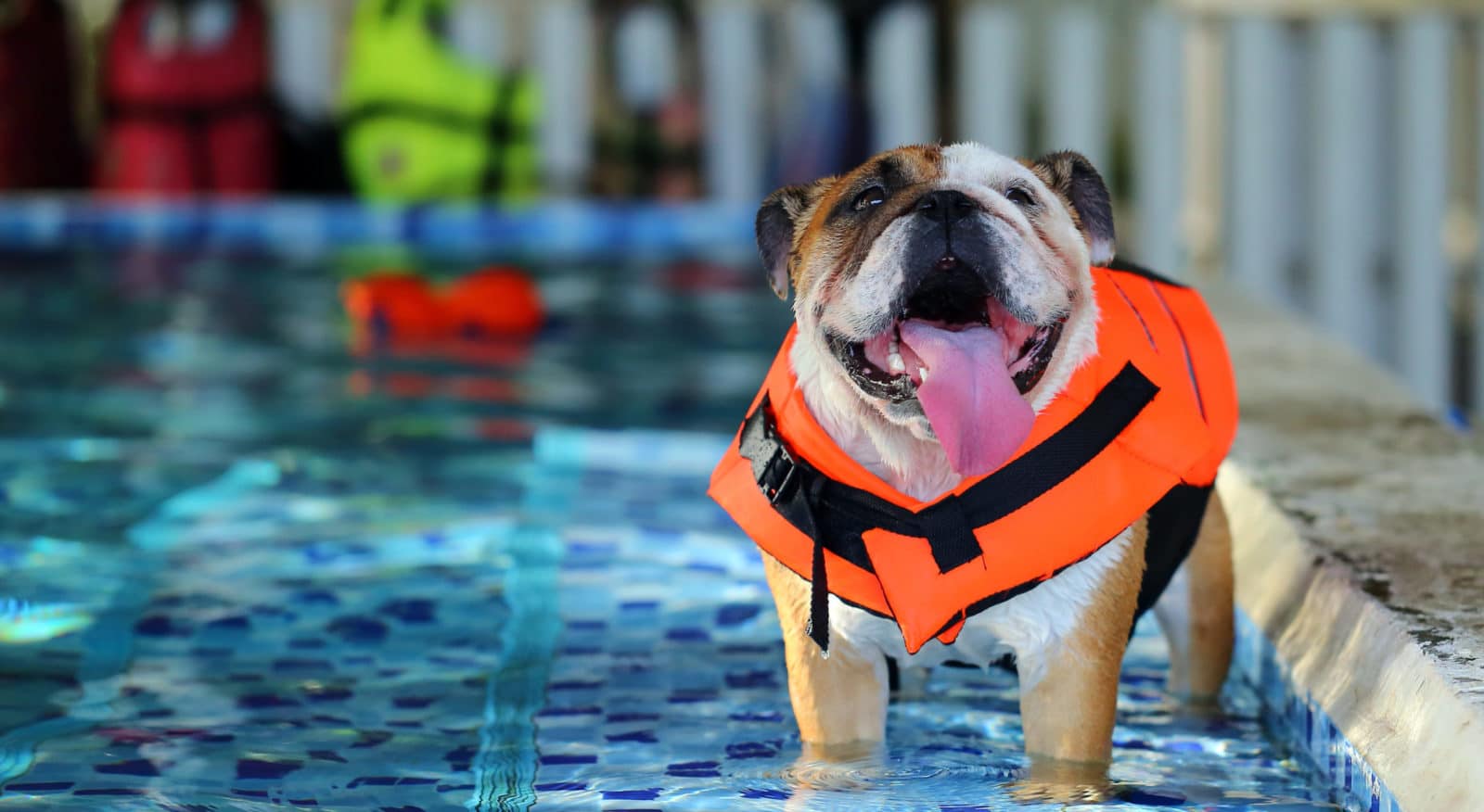 VIP is the first in Palm Beach County area to offer your pet a pool and aqua exercise. Reasons to swim include:
Athletic dogs maintain physical condition

Builds muscle mass
Decreases pain while moving
Increases range of motion
Weight management

Post-surgery or injury therapy
Rules of the Pool
Our outdoor dog play pool is open more than Monday through Friday. Our facility is located at 418 Park Place, WPB, Florida, and is open seven days a week. We provide you and your pet year-round enjoyment in a healthier and safer environment than a public dog park. We also offer per boarding!
Our caring staff in West Palm Beach, FL treats pets like members of their families, providing our guests with safety, comfort, love, and the highest level of care. The dog pool is for outgoing, social pets like other owners and animals.
If your dog is selective about who they like, you can schedule a private visit that provides the space they need to enjoy the experience. There is a certain amount of risk involved when these animals play. Children should be supervised and accompanied by a second adult while on the property for swimming time or outdoor play.
Is pool water safe for pets?
Usually, salt water and chlorine pools are not harmful to animals or humans. A well-balanced correctly maintained swimming pool is safe for pets. Like humans, a dog with sensitive skin may find frequent dips in the pool problematic because chlorine may remove natural oil from its skin.
Can pets drink pool water?
It is best to keep pups away after recently applied chemicals to avoid accidental ingestion. Some products, such as acids, pool shock, and algaecides, remain toxic until entirely diluted in water. A pool safe for swimming will not harm an animal that swallows some water, but they should not be allowed to lap it up.
Do animals need a flotation device?
The term 'doggy paddle' refers to the natural ability of canines to swim. They may need a bit of help getting around, especially after swimming for a long time. If they feel unsure, a flotation device gives additional confidence when swimming and playing in the water.