Blog

A Comprehensive Checklist for Choosing the Right Dog Hotel for Your Pet

Have you ever felt the jitters of leaving one dog, your fur baby, behind at a dog hotel?

Selecting the correct boarding kennel is significant – it's not only about area or cost but also trust and attention.

From assessing facilities to evaluating staff, from comparing prices to reading reviews – we've got all angles covered for you!

By the end of this post, you'll be armed with a comprehensive checklist, ensuring no stone remains unturned when finding an ideal staycation for you and your pet. Ready?
Assess the Pet Boarding Facility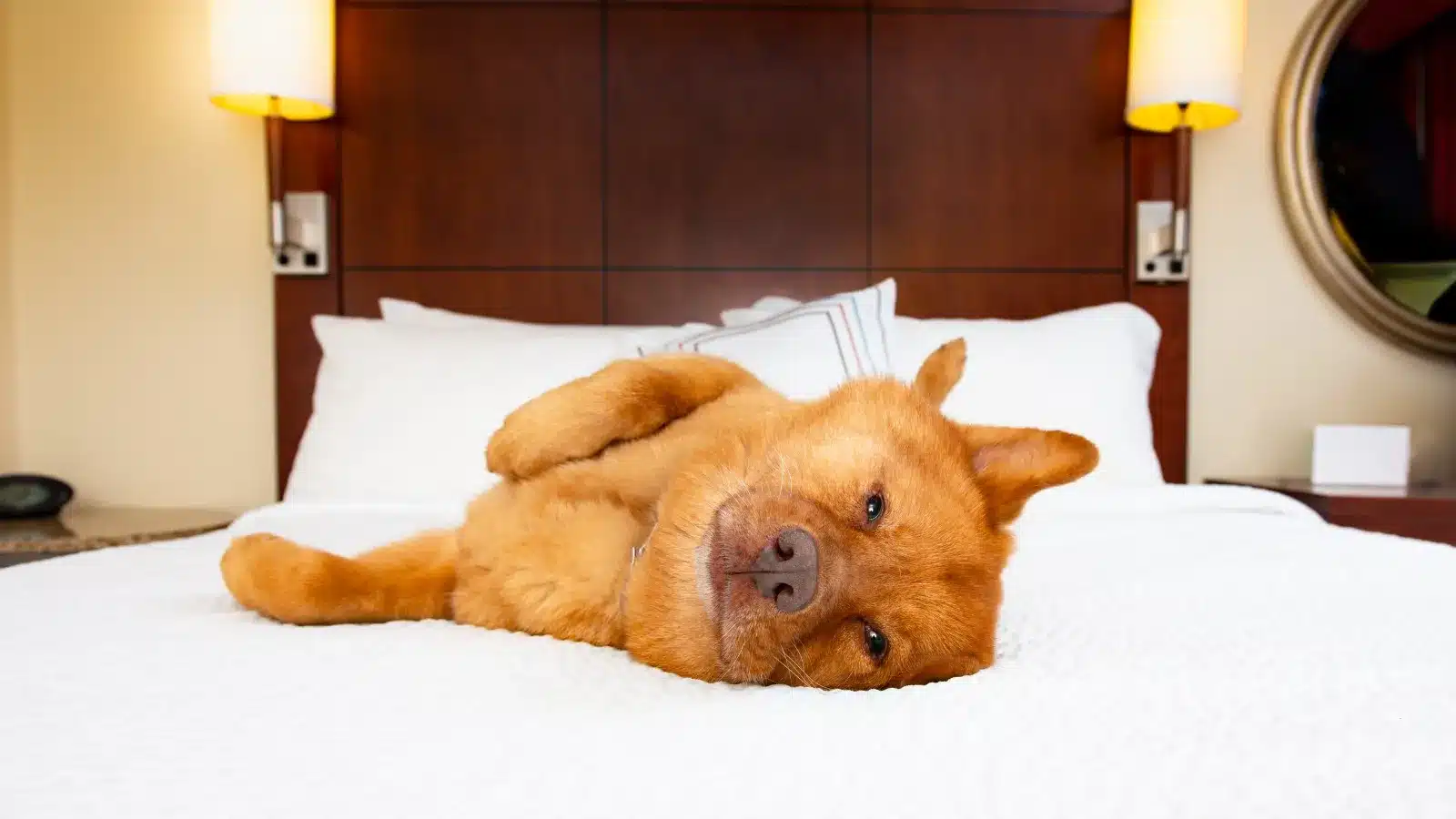 Making sure your dog's temporary home is up to par is crucial. So, first things first – let's talk cleanliness. It's a non-negotiable aspect concerning pet care facilities like Very Important Paws. Floors should be free of dirt and messes, while bedding needs freshening regularly.
A clean environment will smell clean and keep health issues at bay. You wouldn't want your food, pet parents, or furry friend catching fleas or ticks from unkempt areas.
Security Measures
The next step in assessing the boarding facility involves security measures for safeguarding pets in outdoor areas. Secure fencing around play areas can help prevent escape artists and monitor dogs from breaking out.
Also, ask if they use cameras for surveillance – an extra layer of safety never hurts.
Maintenance Check
Last but not least on our assessment list is the maintenance checkup. Are there any broken fixtures? Or dangerous items lying around that could hurt your puppy?
All doggy equipment, be it toys, own bedding, dog training services, or tools, must be kept in good condition and not present any danger of harm.
Size, Outdoor Access, and Number of Dogs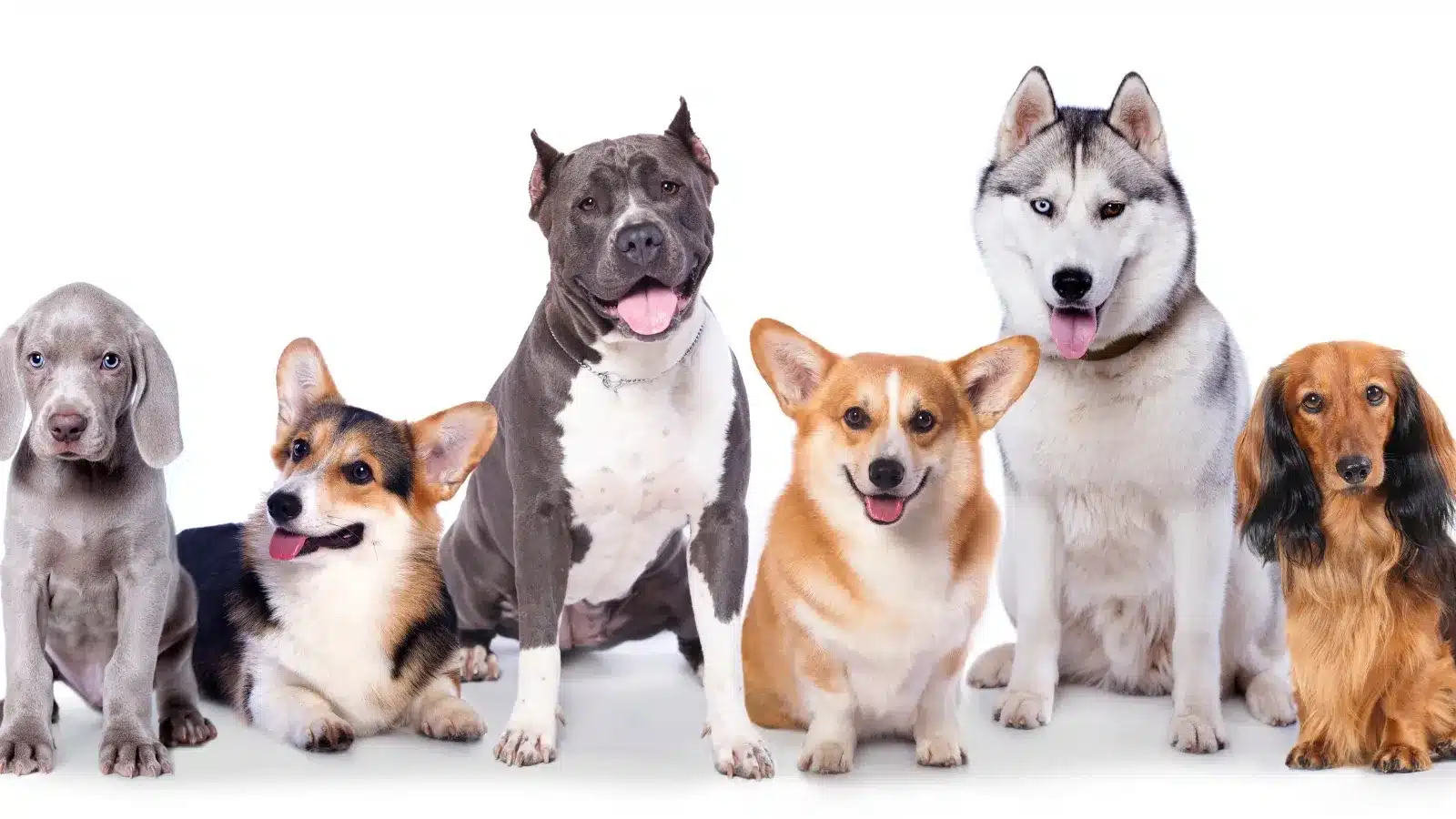 Selecting the right dog-friendly hotel for your beloved pet involves more than just proximity and price. It's crucial to consider size, outdoor access, and the number of dogs accommodated. Let's delve into why these aspects matter.
The Importance of Size
The size of a dog hotel is significant because it directly impacts your pet's comfort level. A cramped space can lead to stress in dogs, while ample room allows them free access to move around freely without feeling restricted or overwhelmed. The ASPCA advises that an environment with enough space contributes positively towards reducing separation anxiety in pets.
Outdoor Access: A Must-Have Feature
Dogs need regular exercise for their physical health and mental stimulation. Therefore, when choosing a dog hotel like Very Important Paws, ensure they provide sufficient outdoor access where your pooch can run around and play safely under supervision. According to the American Kennel Club (AKC), daily exercise helps keep dogs healthy by preventing obesity-related diseases.
Evaluating the Number of Dogs Housed Together
Consider how many dogs are kept together at once in the facility you're looking at – too many can be overwhelming for some pets, while too few may leave them bored or lonely. Ideally, there should be a balance so each furry guest gets individual attention from staff members and has companionship from other guests if desired. The American Veterinary Medical Association (AVMA) suggests a ratio of one staff member for every 10-15 dogs to ensure proper care and attention.
When choosing the right dog hotel for your pet, consider size, outdoor access, and number of dogs in the same household. These factors can significantly influence your pet's experience during their stay at the facility.
Ability to Separate Sick Dogs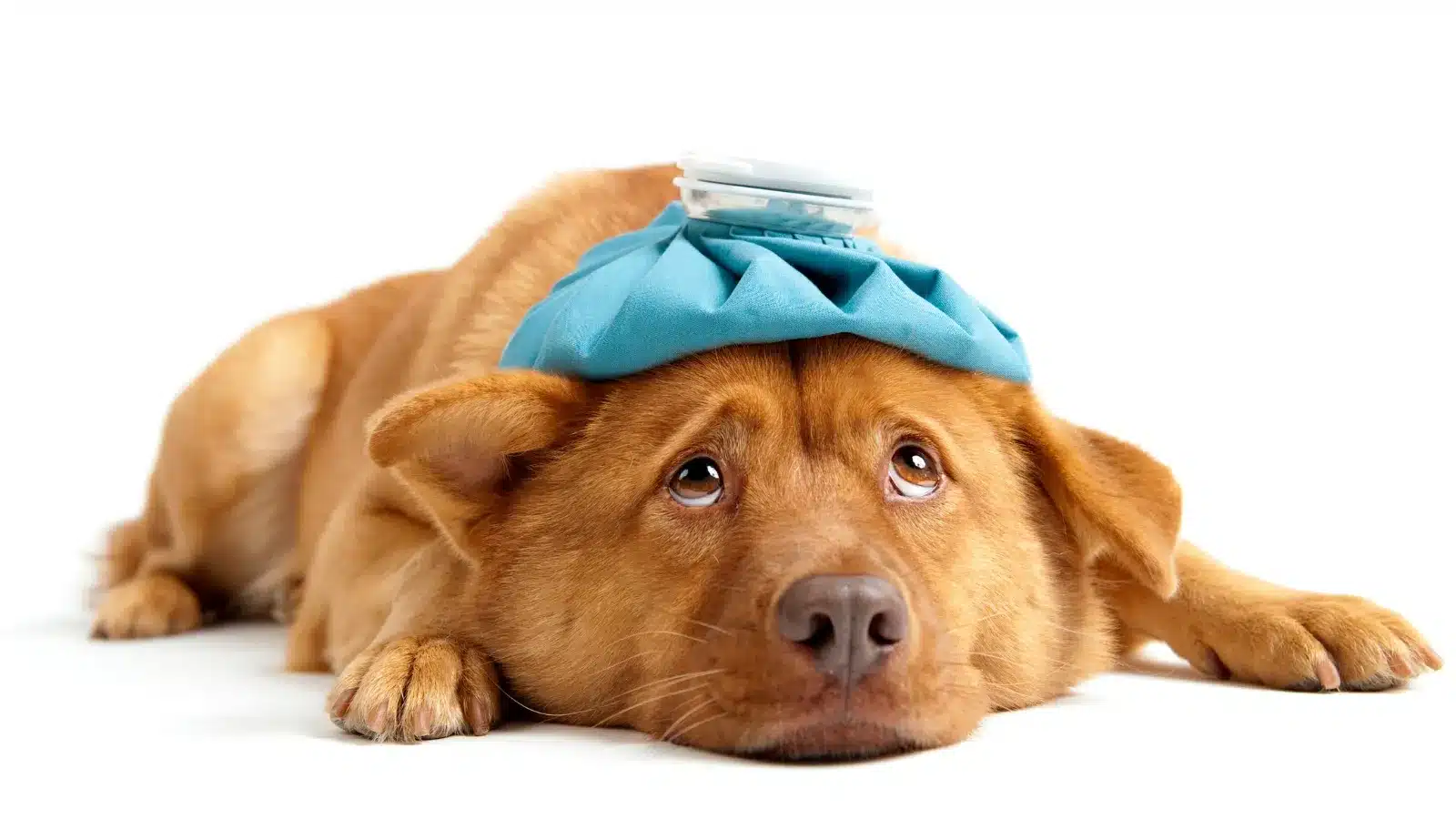 When choosing the right dog hotel for your pet, one of the most important considerations should be their ability to separate sick dogs from healthy ones. This ensures that your furry friend stays in good health throughout their stay and demonstrates a high level of care and responsibility on the part of the facility.
The Importance of Isolation Facilities
A reputable dog hotel, like Very Important Paws, will have isolation facilities for pets that fall ill during their stay. These dedicated areas are crucial in preventing the spread of disease among other guests at the hotel.
Evaluate the Staff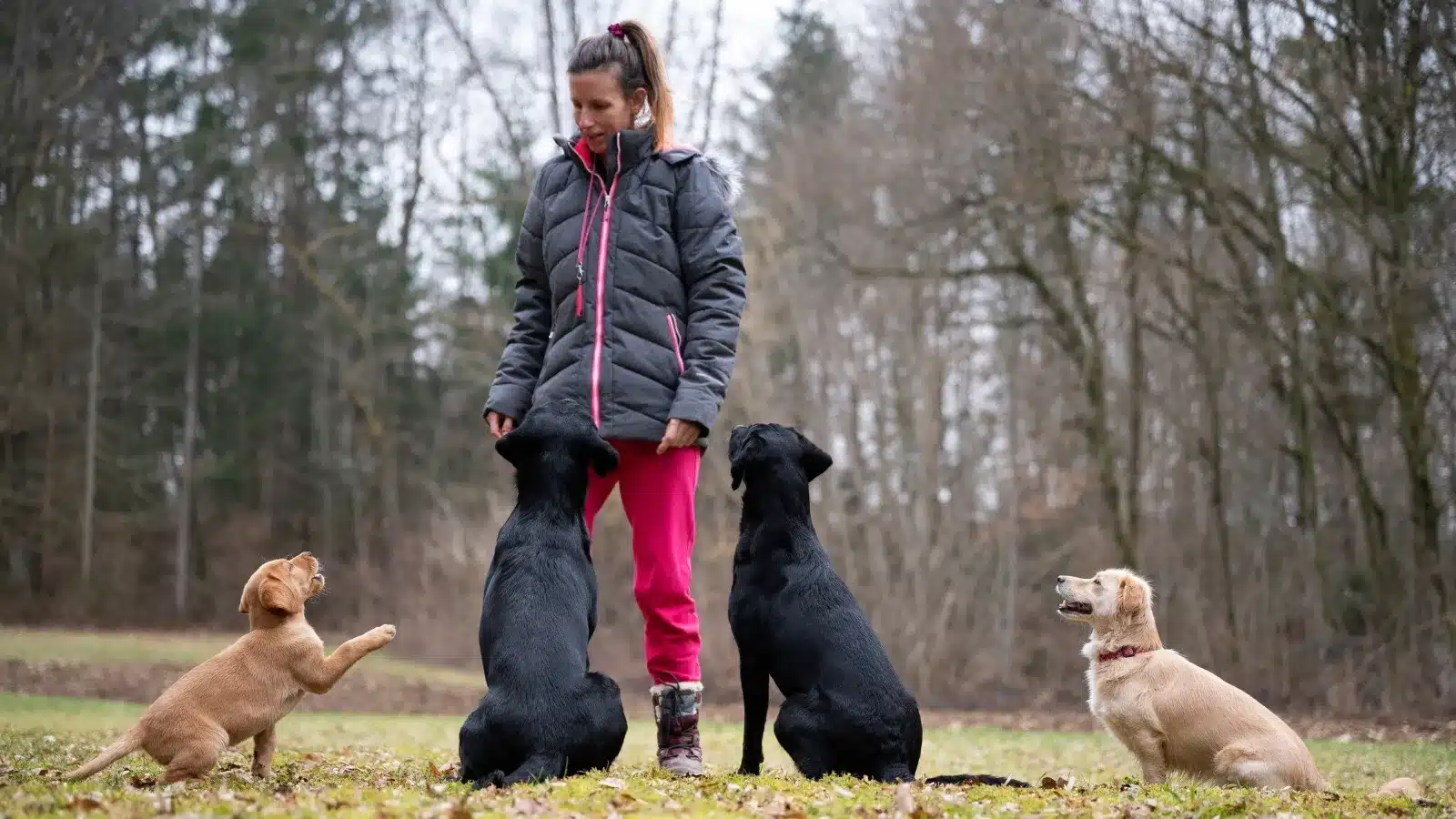 Choosing a dog hotel for your pet involves more than just checking out the boarding facilities. It's also crucial to evaluate the staff since they'll care for your furry friend.
Start by finding out if they're experienced and knowledgeable about dogs. They should understand canine behavior and know how to handle different breeds and temperaments. Can they read dog body language?
Also, ahead of time, ensure that certified trainers are on board who can manage any potential behavioral issues that may arise during your pet's stay.
Additionally, check whether the team has undergone training in pet first aid – this knowledge could prove vital in an emergency. Websites like the Red Cross offer such courses, so it's not unreasonable to ask this question.
The temperament of the staff is another factor you need to consider. Are they patient? Do they seem genuinely interested in animals? Remember: these individuals will interact with your pet daily, so their attitude matters greatly.
Friendly interactions – Dogs respond positively towards friendly people; watch how employees interact with other dogs at the pet boarding facility before deciding.
Dedication – The best caregivers are those who treat their job as more than just a paycheck but see it as fulfilling work.
A good ratio – Too many dogs per caregiver can lead to less attention given individually; ensure a balanced number (1:10-15 dogs) between them.
In essence, evaluate staff members because skilled handlers contribute significantly toward creating positive experiences for most dogs, our beloved four-legged companions, while we're away.
Research Services Offered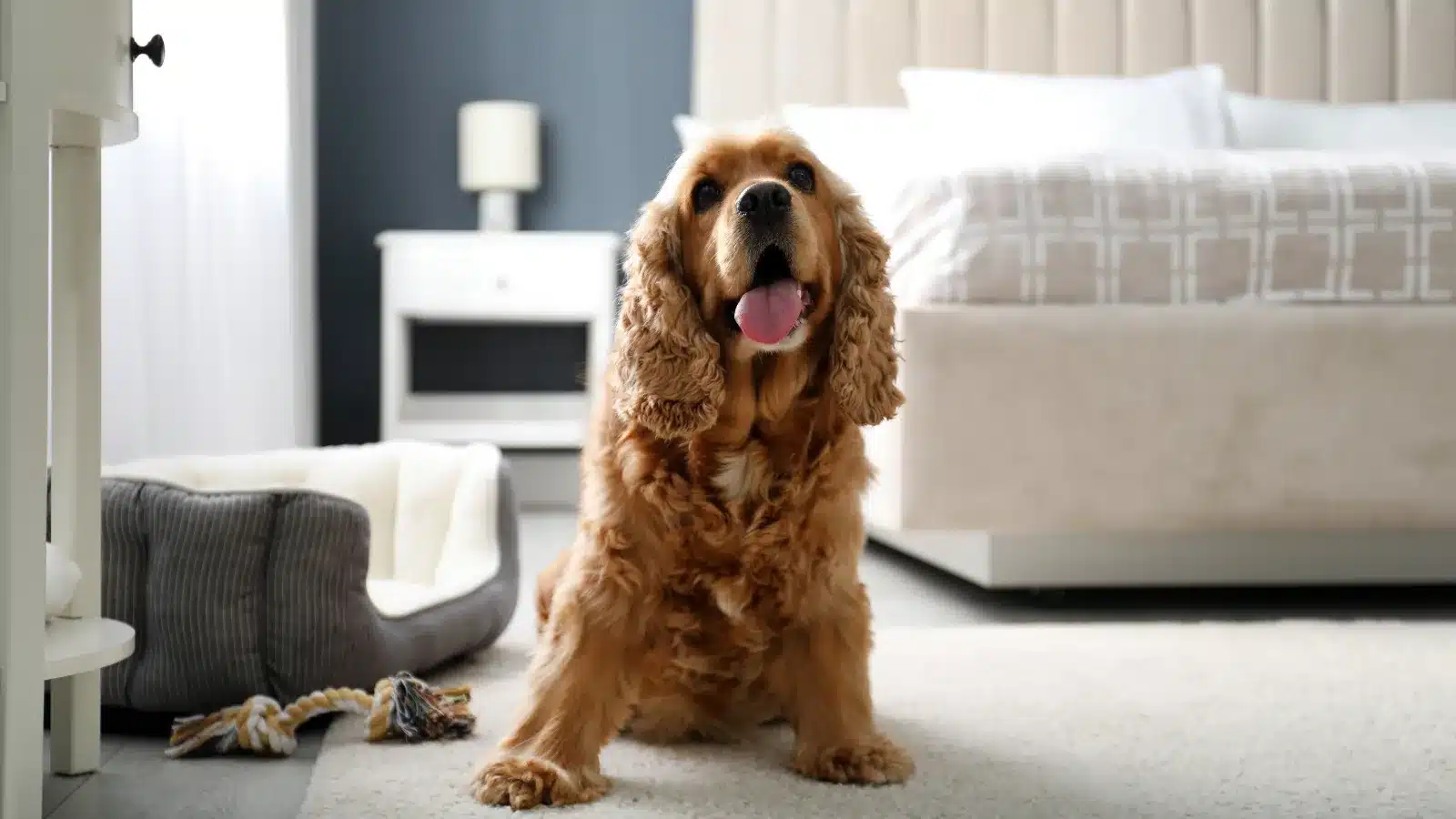 Dog hotels aren't all created equal. When selecting a boarding kennel, ensure it offers the services that best suit your pet's needs.
Any dog hotel worth its salt should give basic care for dog-dog interactions, such as feeding, walking, and giving medications if needed. But you may need more than just the essentials for your furry friend.
Dog Boarding
Check whether they have dog boarding. This is crucial if you're planning an extended trip and can't take your pup.
Dog Daycare
A good dog hotel also offers dog daycare, providing socialization opportunities for multiple dogs in a supervised setting when you're at work or busy during the day.
Grooming & Training Services
Beyond these core offerings, look for added perks like grooming or training sessions, which could be beneficial for keeping up appearances and manners while away from home.
Grooming Services:
If there are muddy adventures on-site – do they offer bathing?
Cutting nails can be tricky – does their staff handle this task?
Training Sessions with Other Dogs:
Socializing with other dogs can make them happier – do they conduct group activities?
Obedience classes might save future headaches – are these available?
Each dog is unique, so finding a hotel catering to your pet's needs is crucial. Because, after all, they deserve nothing but the best.
Consider Cost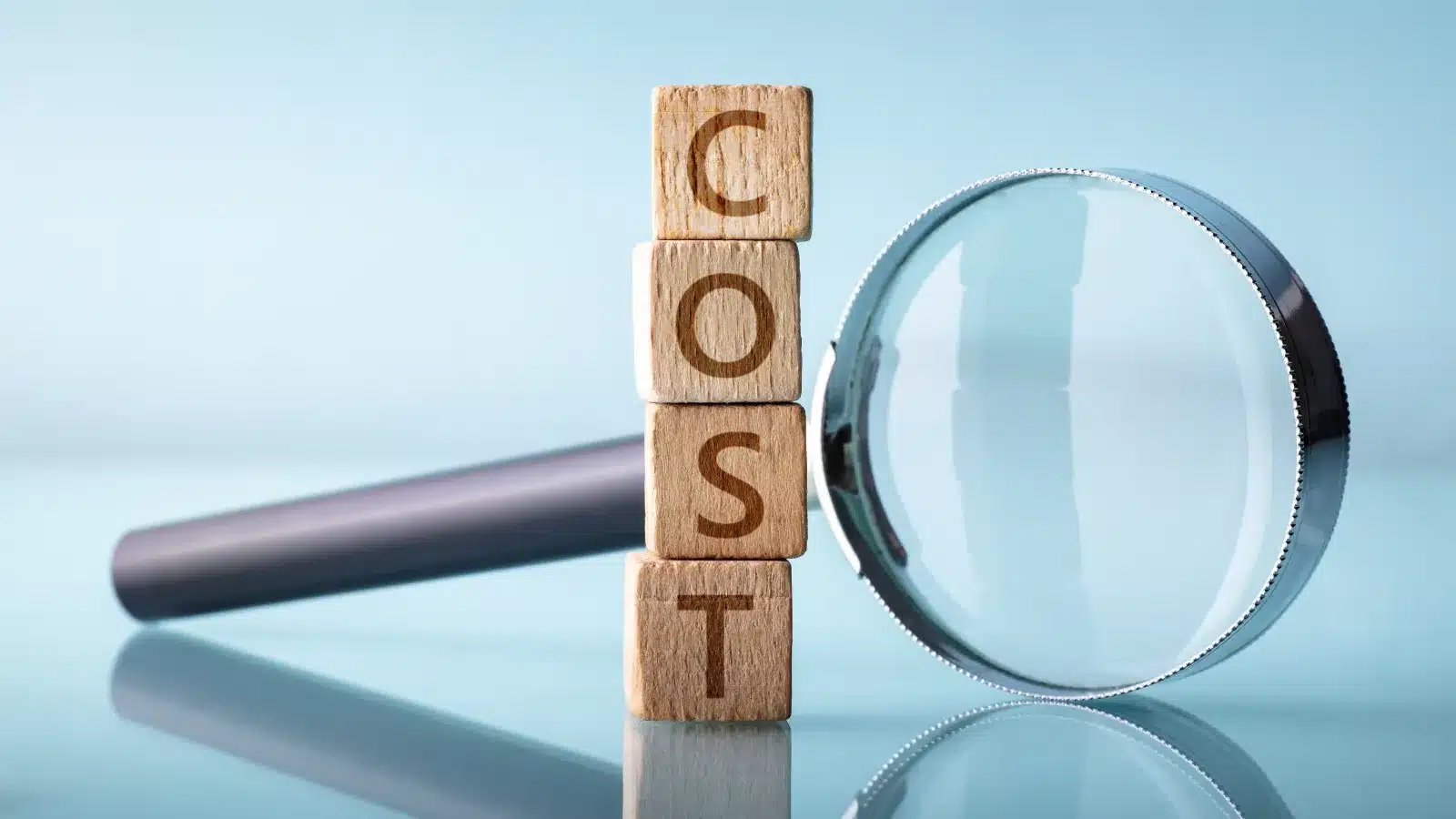 It's essential to ensure that the money you spend on a dog hotel provides good worth. But remember, cost isn't everything. The least expensive selection might not always be the best.
You need to factor in what is included in the price and if any extra services come at an additional charge. For instance, some hotels might include grooming or daycare in their package, while others might ask for more bucks.
According to PetMD, pet boarding costs can vary widely depending on location, services provided, boarding process, and length of stay.
Dig Into What You're Paying For
To understand better where your money goes, let's break down potential costs:
The introductory rate: This usually covers accommodation and meals.
Add-on services: Extras like grooming or training sessions typically require more dough.
A comparison table can help simplify this process. Jot down different prices from various places alongside their offerings so that it's easier to see which gives the most bang for your buck.
Beware of Hidden Costs
No one likes surprises – especially not when they involve unexpected expenses. Be clear about all charges before you book; otherwise, hidden fees could be around every corner – late pick-up penalties or weekend rate surcharges.
Remember also that pricing often spikes up during peak times such as holidays.
All these considerations will ensure you get a fair deal without compromising on quality care for your furry friend.
Read Reviews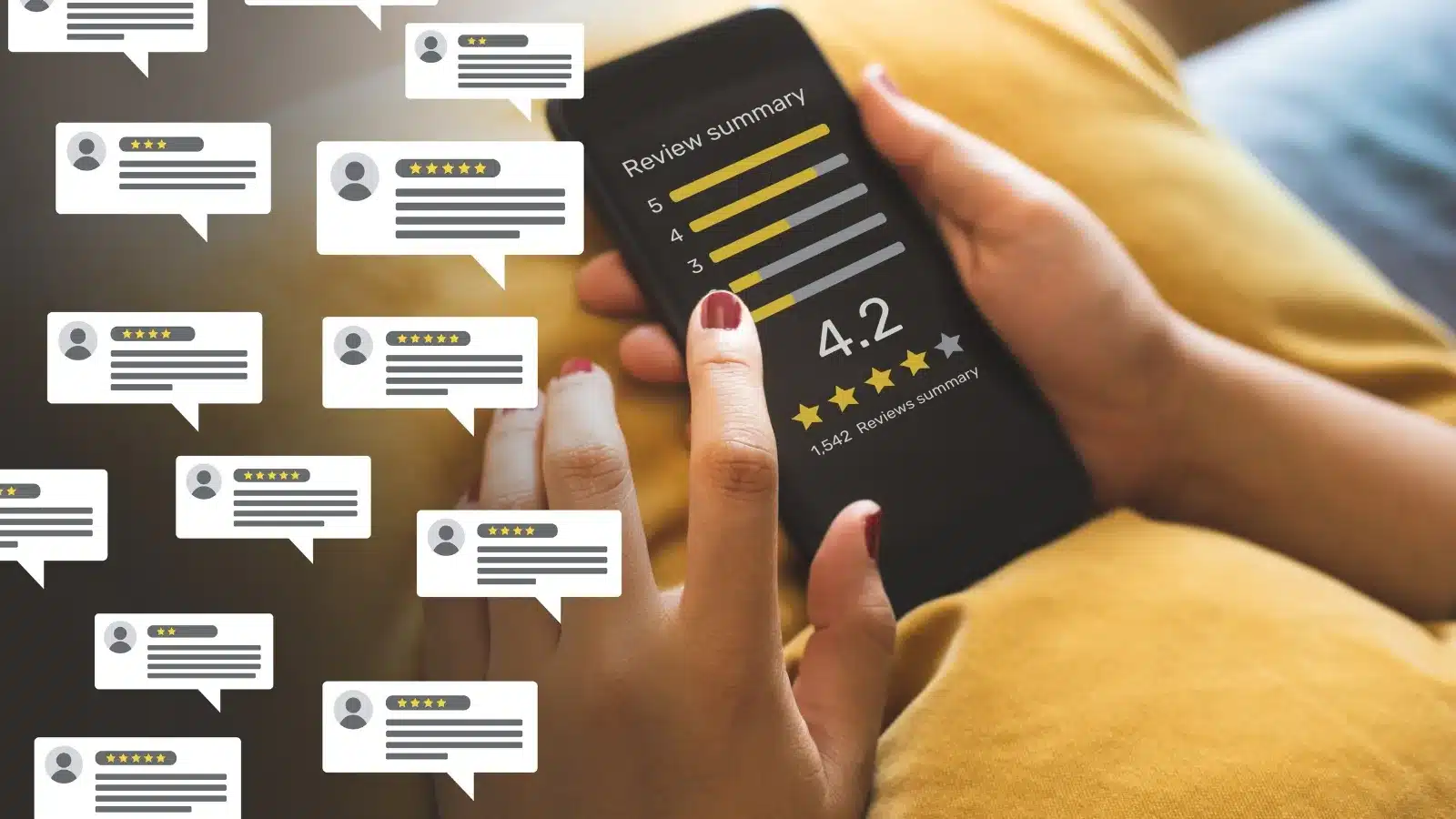 Reviewing other customers can give you valuable insights into their experiences with a dog hotel. Just like how we check out Yelp or TripAdvisor before trying a new restaurant or booking that dream vacation, it's essential to do the same for our furry friends.
Google Maps, and pet-specific sites like BringFido often have reviews left by real customers who've used these services. These platforms let us see positive and negative feedback, which helps paint a balanced picture of what to expect.
Paying Attention To Details In Reviews
Digging deeper into the comments section can reveal specifics about dog sitter friendliness, cleanliness levels, or if there were any unexpected charges. You might even discover additional perks some hotels offer that aren't mentioned on their website.
A review stating, "The grooming service here is top-notch." could indicate the high-quality care in grooming your dog your pup may receive during its stay. Conversely, if someone says, "My dog was stressed when he came back," it raises red flags about potential stressors.
Negative Review? Not Always A Bad Sign
Nobody's perfect. Every business will get an occasional negative review – but pay attention to how they respond to such criticism because this speaks volumes about their customer service attitude. For instance, did they try to fix issues raised by dissatisfied clients?
Remember: The goal is to ensure our pets get the best possible care, so a little homework now can lead to peace of mind later.
Ask Questions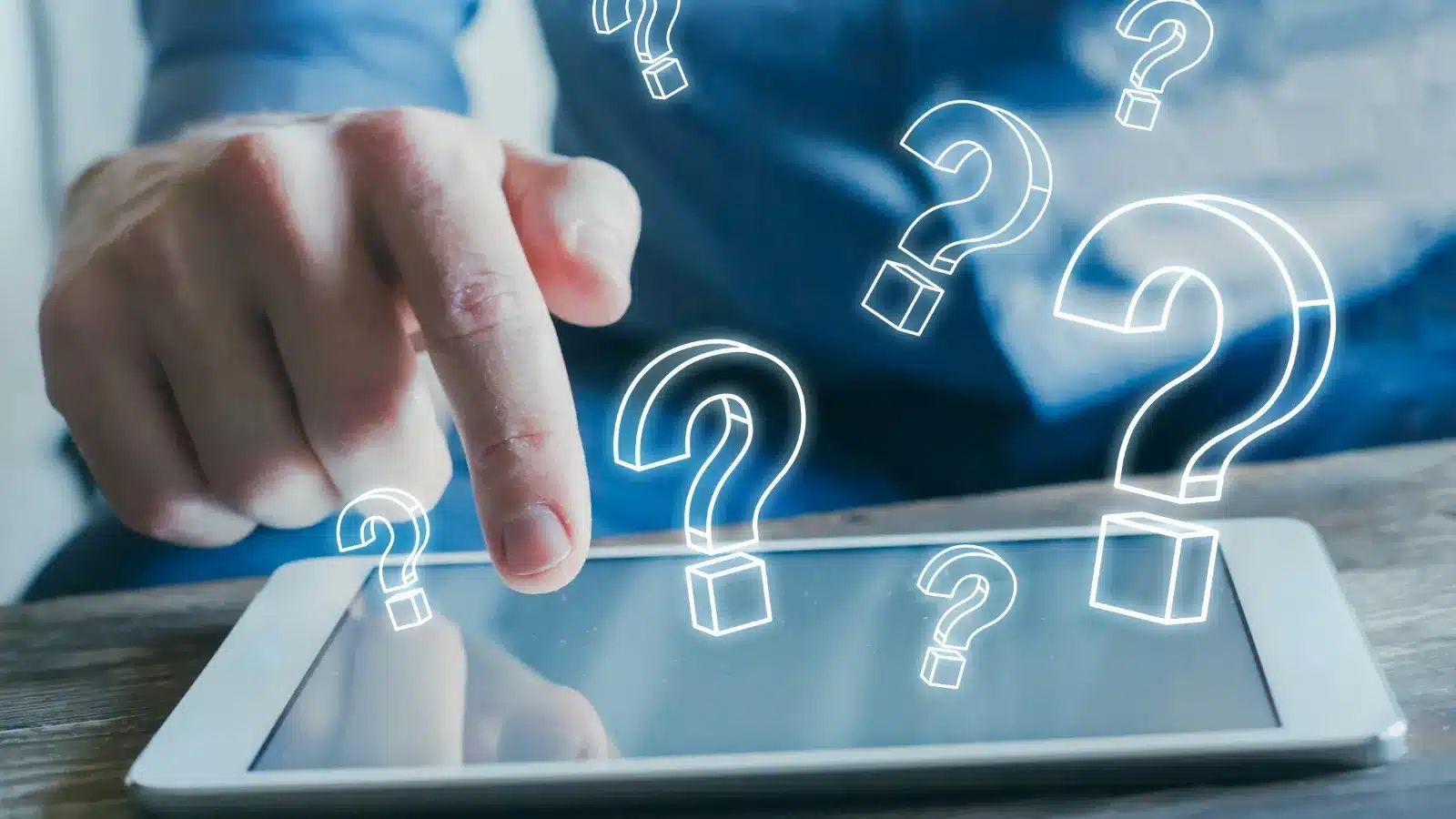 Your furry friend's well-being is a top priority, so asking the right questions when choosing a dog hotel is essential. It's not just about getting answers but understanding what those responses mean for your pet.
Dig into details like their policies and procedures. This will give you insights into how they handle various situations that may arise during your dog's stay. For instance, asking about their emergency care protocol can reassure you that they're prepared in case of unexpected events.
Policies & Procedures
Discover if there are definite times for dropping off and collecting your pet and whether they provide any flexibility. Find out how often dogs are fed and exercised daily – these factors significantly impact your pet's comfort level.
Inquiring about their vaccination requirements ensures the place takes health seriously; such measures protect all pets from contagious diseases. And don't forget to question them on pest control methods – because no one wants fleas hitching a ride home.
Additional Concerns
Speak up if something doesn't feel right or you have particular concerns about your pup. Are you pondering how dogs handle loneliness or being potty trained? Or maybe dietary needs? They are prepared to tackle these topics directly.
"How do you manage different energy levels among dogs?" – To ensure active pups aren't overwhelming calmer ones.
"What training methods do staff use?" – Consistency matters for our canine friends.
"Can I bring my food?" – If your dog has specific dietary needs or preferences.
Asking questions isn't just about ticking boxes. It's about getting peace of mind, knowing you're leaving your furry family member in good hands.
FAQs
How do I prepare my dog for a dog hotel?
To prep your pup, take them to the hotel beforehand. Let them sniff around and meet staff members.
What are the negatives of pet boarding facilities?
Dog kennels can be stressful for dogs because they're away from home. Plus, some pups might catch diseases from other pets.
What are the considerations when choosing a dog kennel to keep your animal?
Before you decide on any pet hotel, check out our pet boarding facility for cleanliness, kennel staff friendliness, knowledgeability, and available services.
What to consider when looking for a boarding facility?
Ponder over factors like cost-effectiveness, positive reviews by other pet parents, and whether they answer all your questions satisfactorily while picking a boarding facility.
Conclusion
Choosing the right dog hotel can be challenging, but not when equipped with our comprehensive checklist. You've learned to look at more than just price and location.
You now know how vital it is to assess before choosing a boarding facility – cleanliness, security, and maintenance matter!
You understand why evaluating pet sitter expertise and friendliness dramatically affects your pet's comfort. You realize that the services offered need to meet your specific needs.
The importance of comparing costs for value has been underscored. Are you reading reviews? That's an absolute must-do now! And never forget: ask questions till you feel assured.
This comprehensive checklist is for choosing the right dog hotel for your pet.
Contact Very Important Paws today in Palm Beach for all your dog boarding, hotel, daycare, grooming, and training needs.