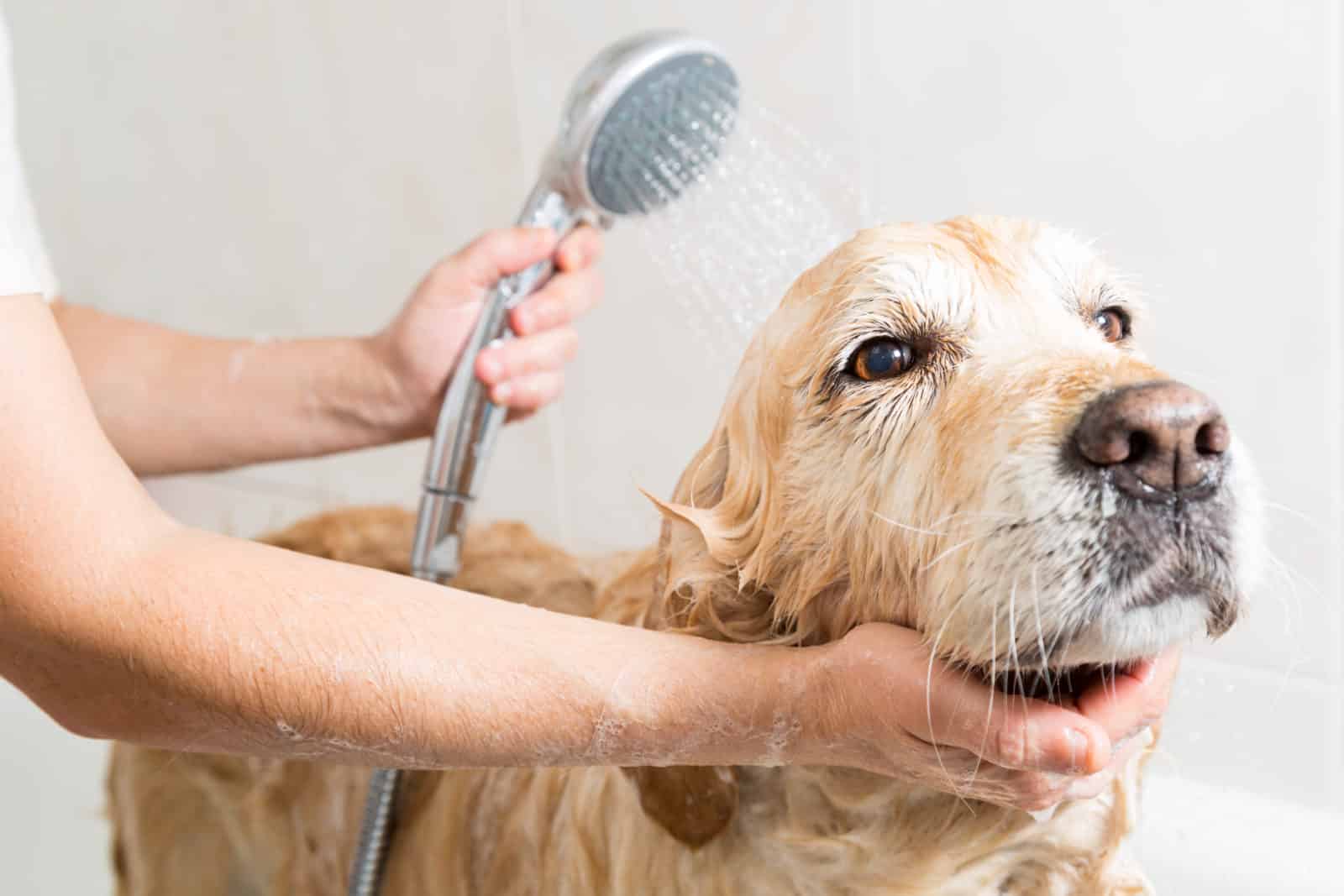 West Palm Beach Dog Grooming
As a dog parent, you undoubtedly want to see your pup well groomed, with regular baths, nail trimming, and ear cleaning. However, you haven't been able to provide routine care, perhaps because you don't have the time, vehicle, or means to take your doggy to a dog care center.
If this is the case, this is where our West Palm Beach dog grooming services at Very Important Paws can help.
We understand your feelings, so our primary goal is to keep your pup clean and healthy. We offer a comprehensive list of services like bathing and grooming dogs, nail trimming, teeth cleaning, ear cleaning, and additional services.
But while all dogs need routine care, not all need a haircut or full body haircut. This is why we let you select the best package based on your dog's needs and requirements.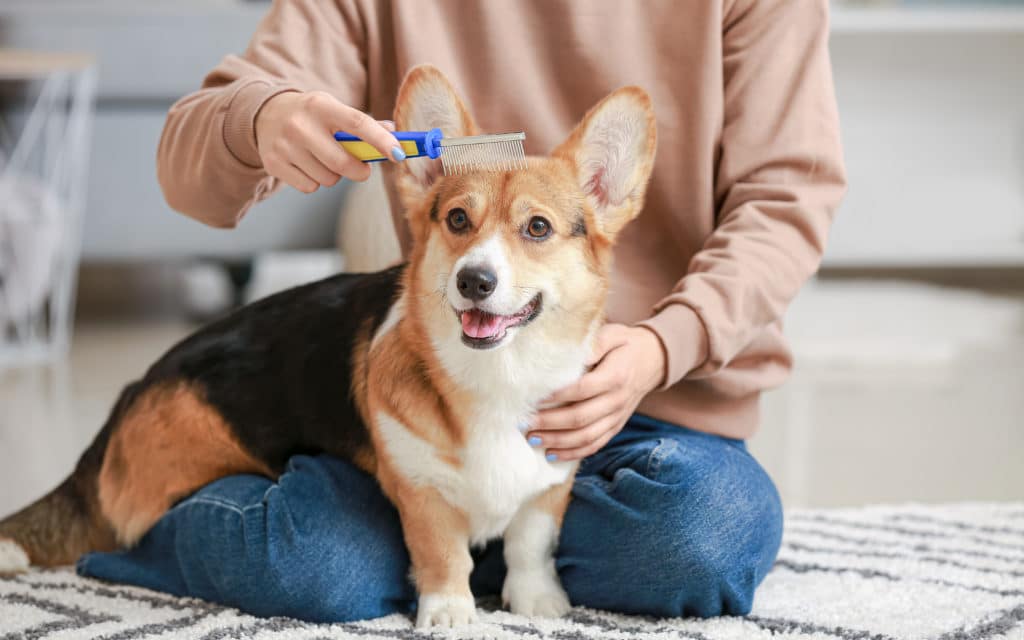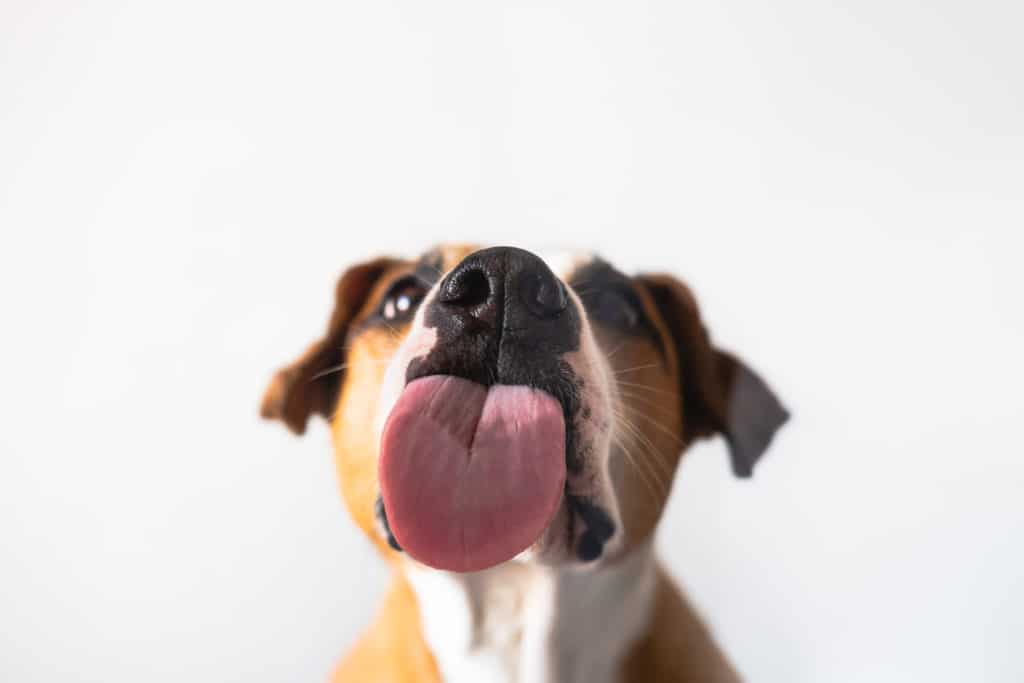 Five Benefits of Our West Palm Beach Dog Grooming Services
Some dog owners consider dog grooming unnecessary, but little do they know that there are more reasons and benefits to grooming your furry friend than having a cute doggie! Dog grooming is essential because it includes following the proper diet, regular vet visits, exercise, and good dental care.
In addition to all this, puppy grooming offers the following benefits.
Healthy family
You must regularly groom your dog as you don't want to end up with a dirty and smelly dog jumping on your couch and bed! Along with the odor, dog hair can trigger allergies in some people.
Improved pup health
Our professional dog groomers help eliminate and prevent shedding, fleas, ticks, and multiple health conditions. Our groomers will look for health issues you may miss in your dogs, like inflammation, lesions, rashes, and infections.
The process will be able to identify any possible underlying conditions or diseases quickly. This early detection of any illness leads to shorter, faster, and more effective treatment.
Healthy coat and fur
Frequent grooming helps maintain a sanitary trim which is essential for your dog's fur and coat. Besides, regular brushing promotes healthy skin and prevents mats in the coat. This is important because mats in the coat can lead to abrasions and ulcers, which knots your dog's hair and leads to discomfort and pain.
Prevents joint pain
Did you know regular grooming and nail trimming can help prevent joint pain? It is because long and uncut nails lead to misaligned pads, which change your pup's gait. A regular nail trim prevents nails from curling and germs from accumulating.
Better behavior
Another significant but unknown benefit of professional grooming is the positive behavior it enforces in your dog. You will find that your furry friend is mentally happier and feels better when they smell and look better. People will accept them better wherever you go, which improves your doggy's behavior.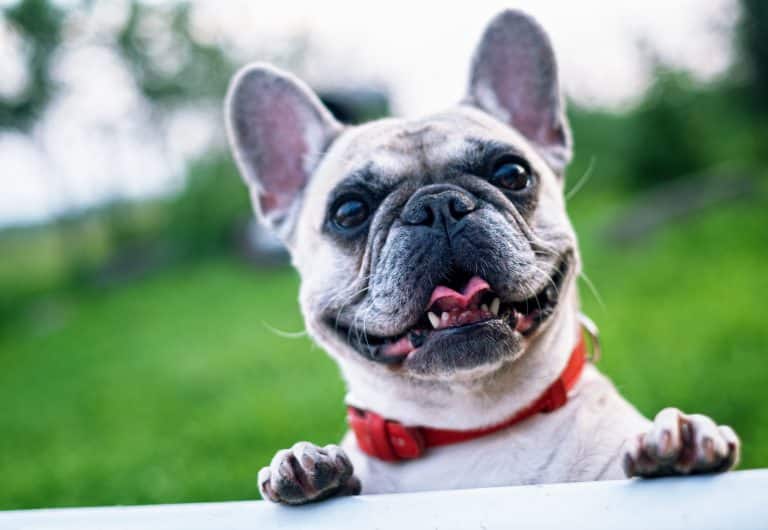 Why choose us?
The main reason for choosing us is that we offer the best dog grooming facilities in West Palm Beach, Florida! VIP provides professional grooming services for dogs of all sizes and hair types, Monday to Friday, by appointment only.
You can also stop by without an appointment Monday to Saturday for bathing and nail-trimming (proof of current vaccinations required). Since grooming is a matter of personal taste, we ask that you spend a few minutes with our groomers to discuss your preferences and your dog's grooming history.
To improve things, we use only the highest and the best quality full range of dog cleaning and care products and equipment. This is to ensure your puppy receives the best grooming experience and that we leave them with a shiny and healthy fur coat. We give you the peace of mind that your dog is in good hands when with us.
We offer a host of dog grooming options ranging from simple baths to brush-outs to full body haircuts and full grooming. In short, we cater to the dog grooming needs of dogs of all shapes and sizes.
Regarding rates, we charge competitive, affordable prices as we believe regular dog care should be accessible to everyone.
Professional Dog Grooming Services
We at Very Important Paws strive to keep your furry friends looking and feeling soft, clean, and smelling good. Along with professional services, we create a calm and relaxing experience for your dog to enjoy.
We also include enrichment activities to help your dog relax and enjoy its spa day.
We know and believe each dog is unique and deserves personalized grooming based on size, coat type, breed, and condition, like if they have short or long hair. And this is why we have no fixed rates, and our prices, products, and services vary.
Spa Services at VeryImportantPaws include: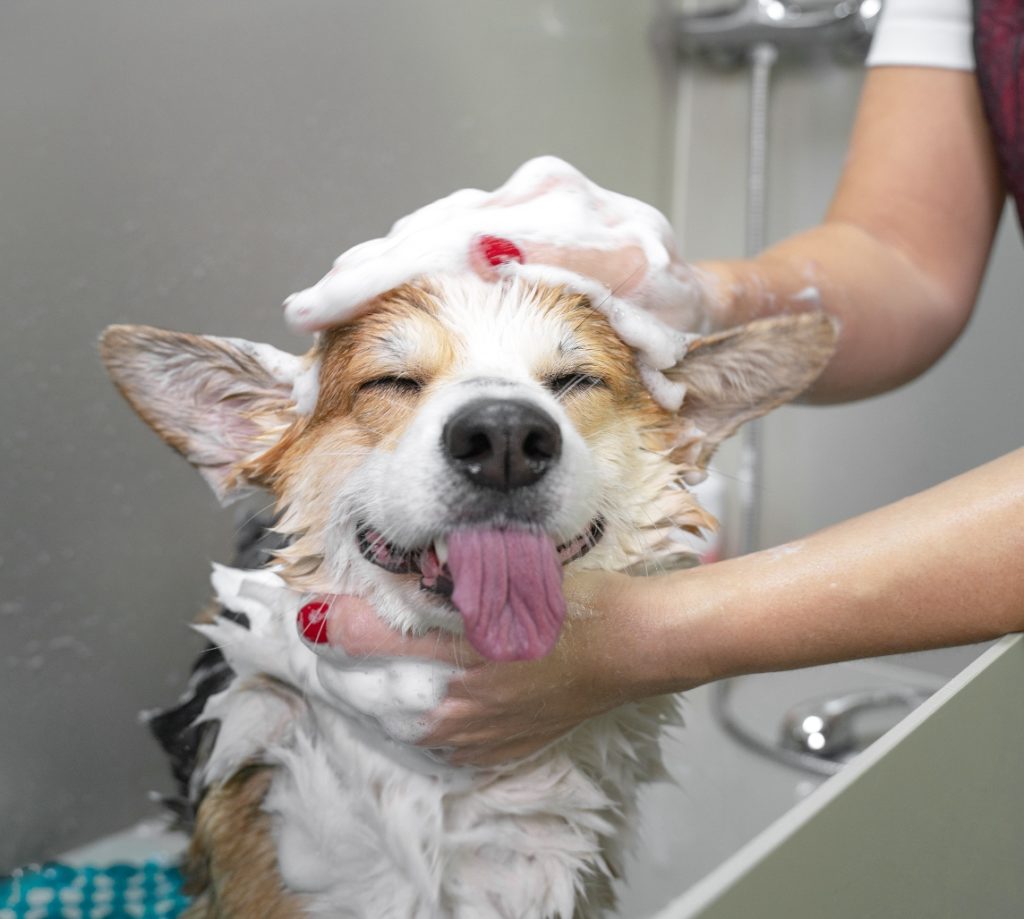 Doggie Bathing Services
An experienced bather pampers your doggie with our signature lavender and mint shampoo/conditioner. Bathing includes a gentle massage, nail trim, ear cleaning, and thorough blowdry.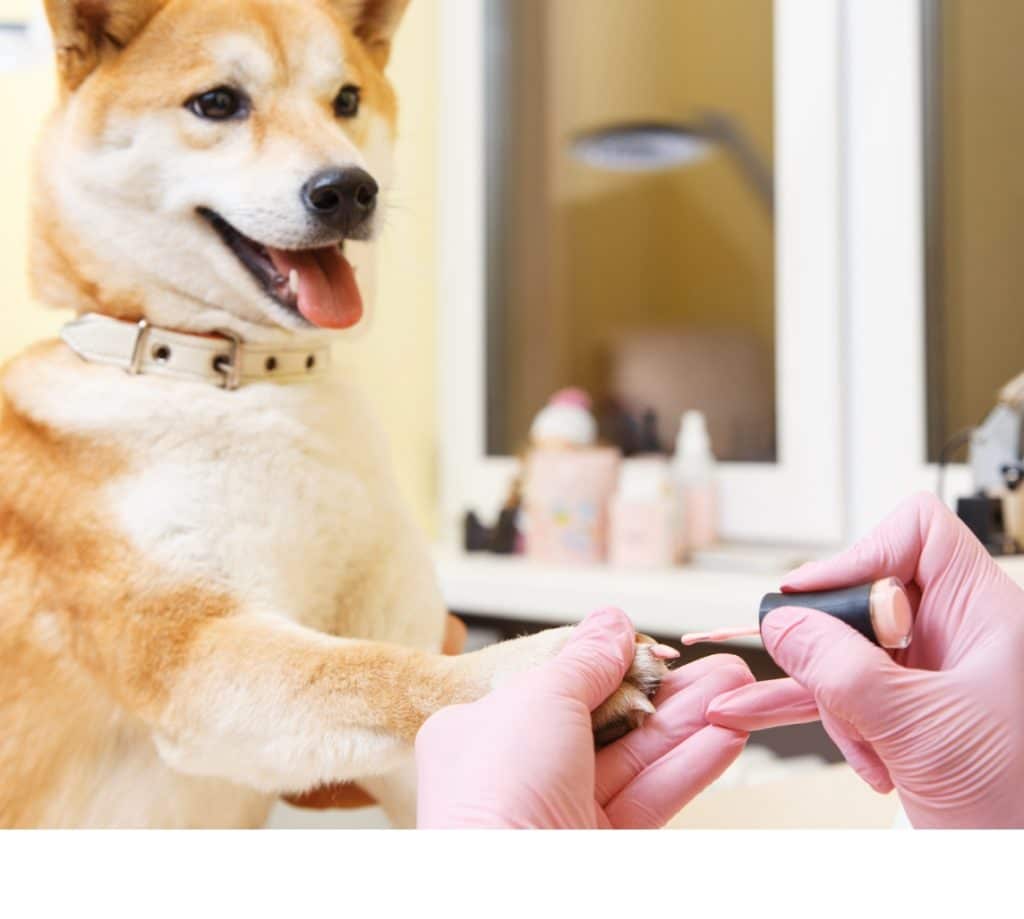 Soft Paws Nail Services
Soft Paws is a full-nail overlay that keeps your dog's nails from scratching humans:
Full Set: $35 (each nail on all paws)
Single Paw: $9 (each nail on one paw)
Yes, your dog's nails need trimming, too, for good hygiene and overall health. We know that most dogs do not like cutting their nails, and it is why we train our technicians to be able to manage all types of dogs and their behaviors.
So if you have problems trimming your dog's nails, you must bring your furry friend to us. Our team of expert groomers will help cut your dog's nails and help you tackle the problem.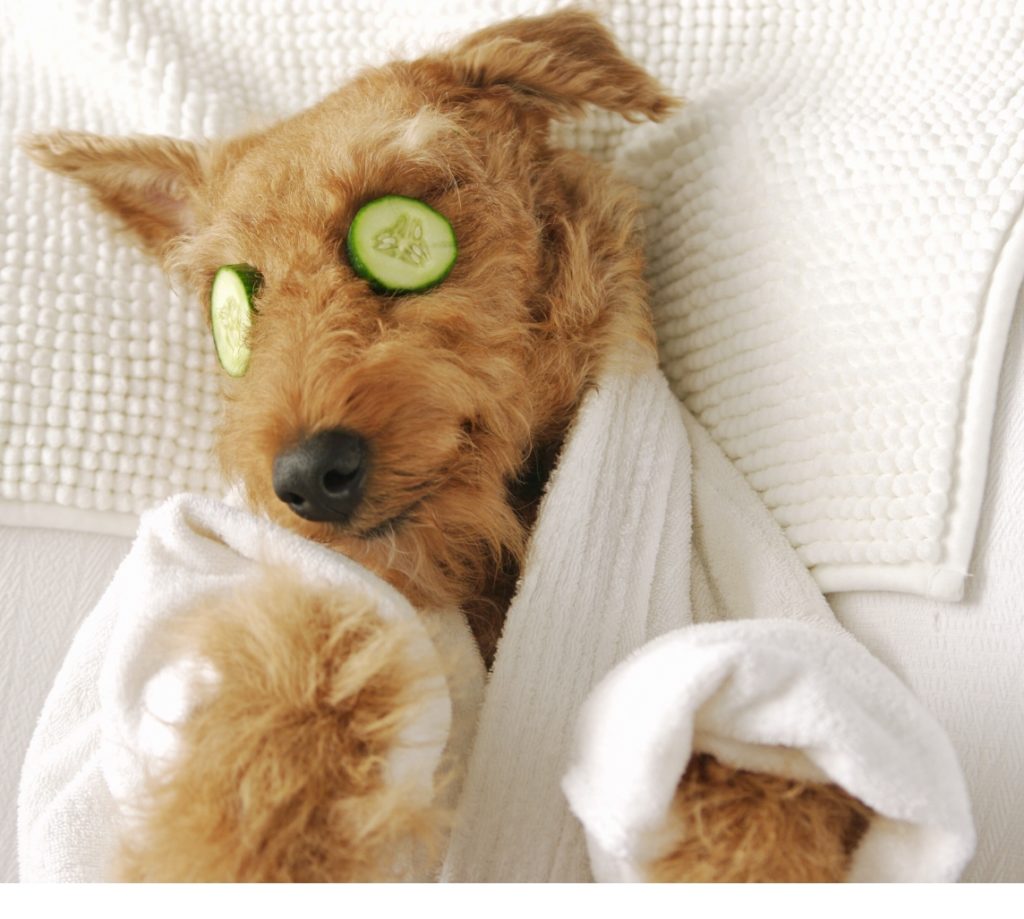 Spa Services
Hot oil hair treatments
Aromatherapy
"Pawdicure" with pet-safe nail polish
Ear cleaning and plucking
Extended rubdown/scratch session
Teeth brushing
"Furminator" de-shedding treatment
Flea/tick shampoo treatment
Paw pad trim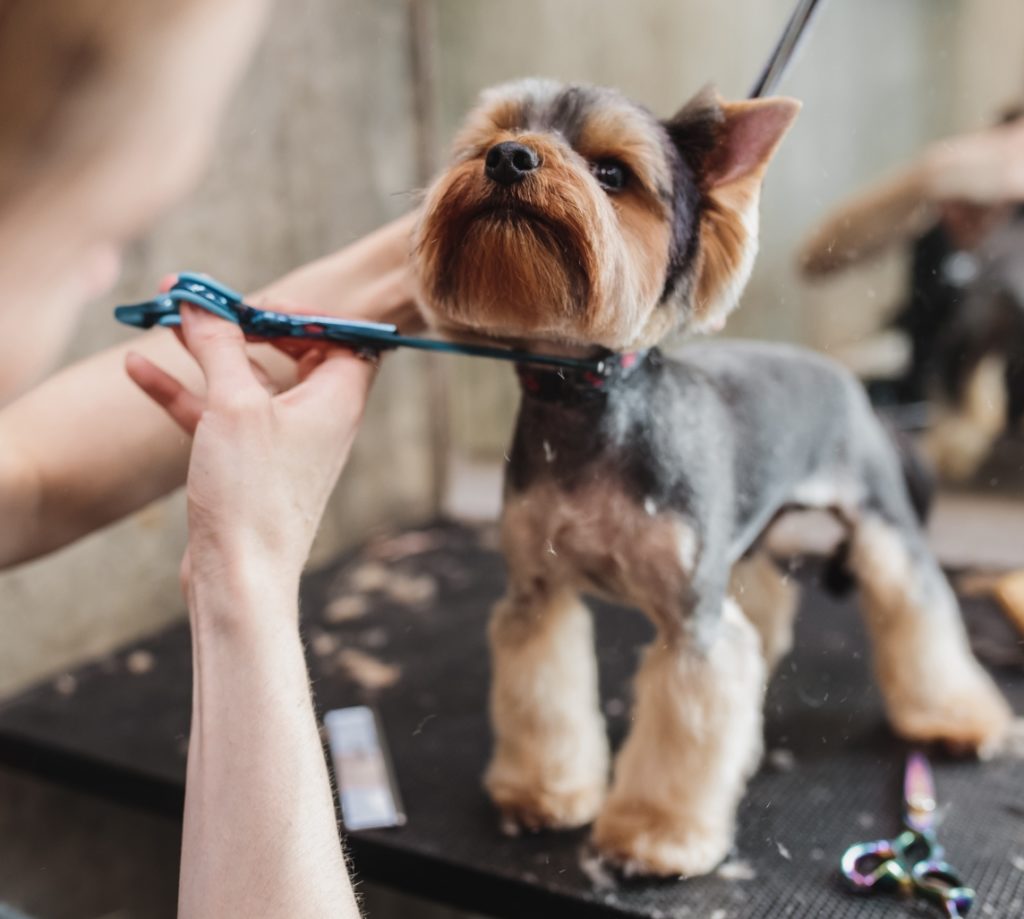 Bathing & Grooming
Bathing: $45 Minimum. Includes massaging bath, lavender/mint shampoo and conditioner, nail trim, ear cleaning.
Bathing guests must be picked up within 2 hours or pay a
daycare rate:
Up to 7 hours: Half-day rate
Over 7 hours: Full-day rate
Grooming available Mon-Fri.
Pricing based on breed
5-Bath Pack: $200
6-Bath Pack: $230
FAQ

Frequently Asked Questions
No, we do not sedate dogs at VeryImportantPaws.
Our sole aim lies in helping your dog feel as calm and relaxed as possible throughout their dog grooming experience. However, if your dog generally gets stressed or anxious about grooming, it is better to consult a trusted veterinarian and our trainers. We will then be able to decide on the best strategies to calm and support them through the grooming session.
How much do you charge for dog grooming?
We do not have fixed rates because each dog is unique. We believe your furry friend deserves a customized dog grooming package based on size, breed, service, and required attention.
This is why we will assess your dog and its needs and then quote our charges accordingly.
No, you do not have to stay in our salon or even worry about your dog once you entrust them in our hands. We keep your dog calm and relaxed through the process while you carry on with your business. In case your furry friend is a little unsure; our training team will devise ways to enrich their experience.
If necessary, our groomer will also use positive reward-based training to create positive associations.