Blog

Coco – You will be missed.

It is with deep sadness that we said farewell on Monday August 21, 2017 to our beloved Coco. She was 15.

Many of you knew Coco as the older Black Lab in the lobby who would occasionally pop up to say hello or let you give her a welcome pat on the head. One of Coco's simple pleasures was sitting on the cool tile watching you and your dog(s) come in and out. But, we knew her as Will's best bud and loyal fur companion.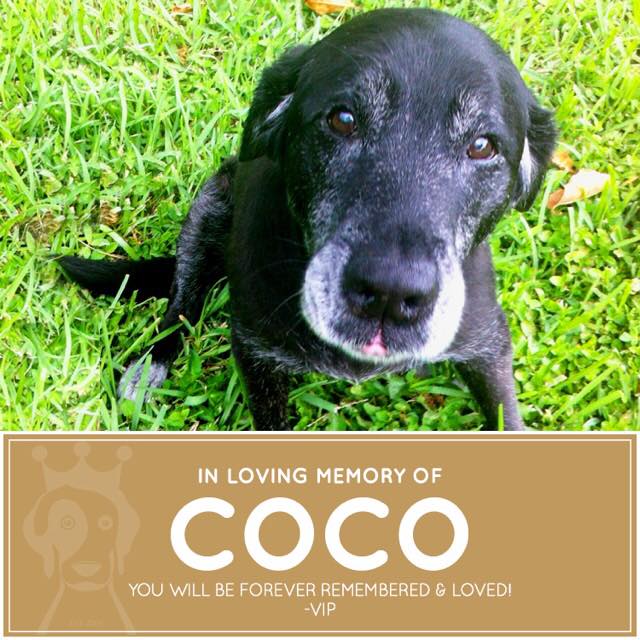 Will rescued Coco at 9 months old from Peggy Adams Animal League and according to Will she was the best $95 he had ever spent. Will has always marveled at how could anyone have given up what many would agree was one of the best dog's in the world. Coco is a great example of the amazing animals that are available for adoption that find their best self when they are with the owner that God intended for them.
Not long after rescuing Coco Will, Marc and Kevin opened VIP and for the next 14 years Coco would come to "work" with Will everyday lending her gentle nature and warm eyes to everyone she met, dog and human alike.
Some of Coco's favorite things were tennis ball fetch, riding in the convertible, swimming in the intracoastal, a good steak on her birthday, hogging the king size bed, and just chilling on the couch.
She was an amazing dog and will be missed by all.