Blog

Could Your Dog Be a Therapy Dog?

Therapy dogs are a wonderful addition to the community and provide emotional support in a wide variety of situations. These dogs work in the community with their designated human, often their owner, and offer support to people in different clinical or community settings, like juvenile detention centers, elderly homes, hospitals, and hospice facilities.

Keep reading to learn from the experts if you're wondering "how can my dog become a therapy dog" and read about therapy dog training and certification.

Qualities of a Good Therapy Dog

To pass tests and get therapy dog certification, your dog needs to have specific qualities. These include a calm, stable temperament and a sociable nature.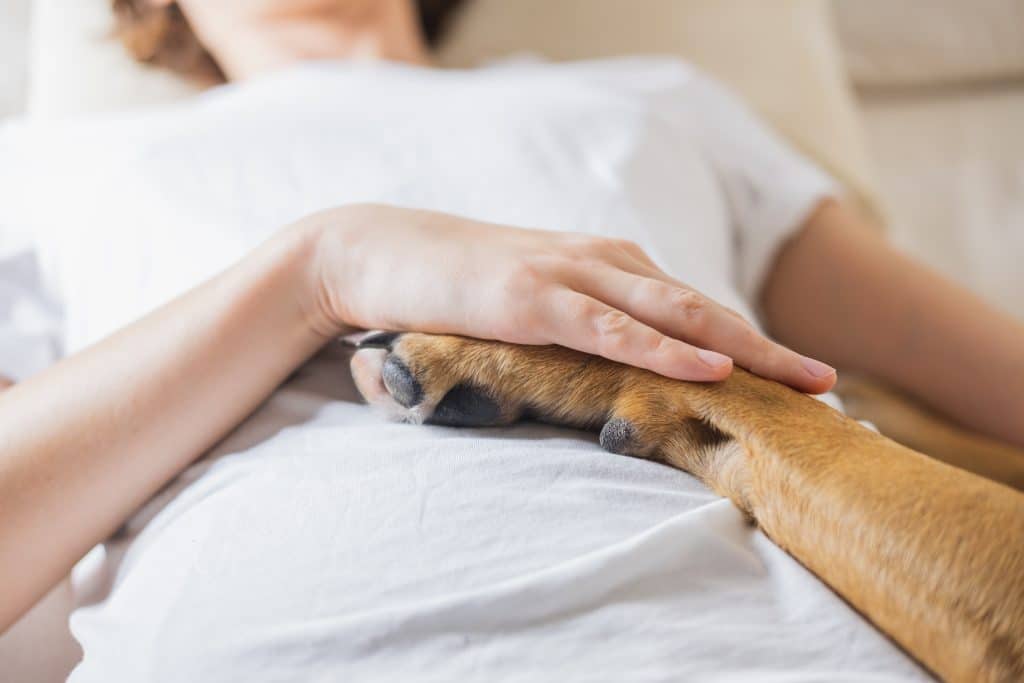 Confident
If your dog is shy, has experienced trauma, or struggles with new experiences and unfamiliar environments, it may not be ready for therapy dog training. Dogs with separation anxiety will also not excel as therapy dogs. They need to be able to adjust quickly to new situations.
If you haven't taken your dog to an obedience class or classes in dog training West Palm Beach offers, you may want to reconsider to ensure your dog is sufficiently prepared.
Sociable
In addition, your dog should love to be around people in general. He or she should readily socialize with strangers and show them affection as a means of emotional support. However, they shouldn't do it to the point they ignore you and their training.
Calm
Therapy dogs will be introduced to a large number of stimuli. Because of this, they need to be able to recover from unexpected situations quickly. For instance, some people may be too rough when petting them. How your pet reacts to this determines if it would make a good therapy dog or not.
Focused on the Owner
Therapy dogs trust their owners to see them through situations without getting hurt or stressed. Activities like playing games with dog toys, exercising together, and teaching commands help develop this bond.
Therapy Dog Training
Therapy dog training works best when your dog starts doing it as a puppy. It's best to have your pup undergo formal training, but you can also prepare by training your dog at home. Keep them well socialized and teach some simple commands like you would find in dog training West Palm Beach, like "sit," "down," and "stay."
Teach your dog to:
Resist instincts like chasing or barking
Wear a collar and walk on a leash
Be social around new people and animals
Remain calm during short periods of separation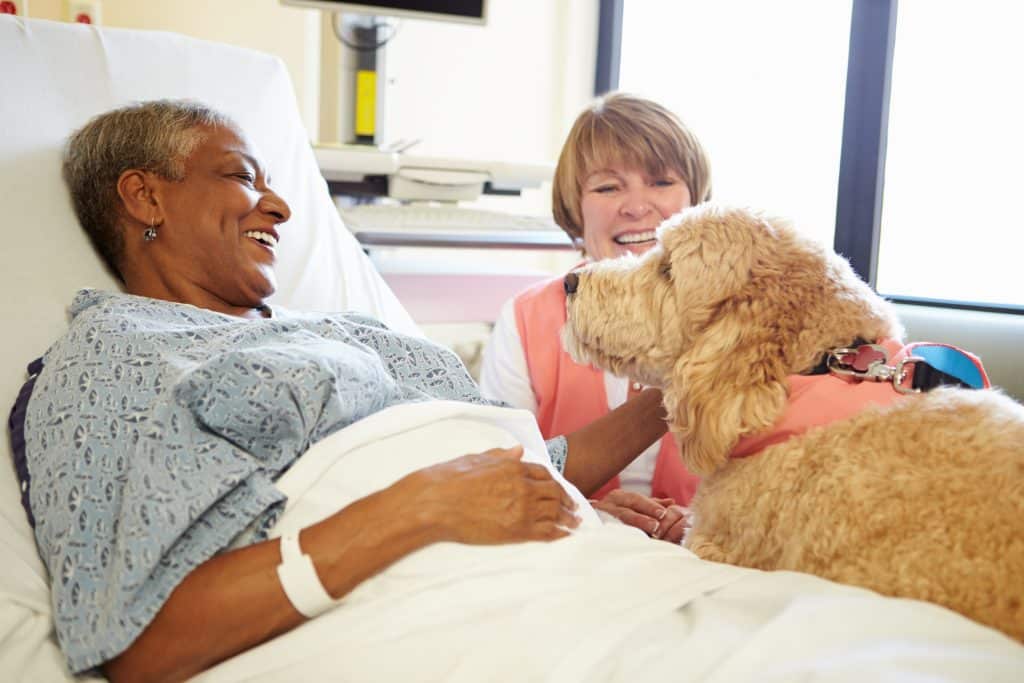 Registration
Once your dog has exhibited these skills, you can choose to take them through AKC's Canine Good Citizen (CGC) program. Passing the program's test indicates that your dog has mastered basic behavior training. For most certifying organizations, dogs must also be at least a year old before getting certified for therapy work.
Many organizations, like Therapy Dogs International, require dogs to pass CGC tests before being receiving certification. Other organizations that provide therapy dog certification include the Alliance of Therapy Dogs and Pet Partners.
Service Dogs vs. Therapy Dogs
Service dogs are covered under the Americans with Disabilities Act and legally have the right to accompany their partner anywhere they need. They are defined as working dogs, dedicated to an individual to assist in physical tasks and medical alerts as needed.
Meanwhile, therapy dogs do not have the same legal rights to public spaces. There are also no standards or laws that regulate the use and certification of therapy dogs.
Conclusion
To answer the question, "How can my dog become a therapy dog?" you must first start your furry friends on proper training and socialization. Successful therapy dogs are confident enough to handle stressful situations and aren't easily distracted. AKC's Canine Good Citizen program is a good place to get started on your dog's journey to therapy dog certification.
Sources:
https://www.dailypaws.com/living-with-pets/pet-owner-relationship/can-your-dog-be-therapy-dog