Blog

Spooktacular and Healthy: DIY Halloween Dog Treats for Your Furry Friend

Trick or Treat? Why not both! Halloween isn't just for humans, you know. It's the perfect time to include your furry friend in the spooky festivities. What better way to do that than by whipping up some homemade Halloween dog treats that'll have your pup howling with delight? Whether your pup is a goblin or a ghost, these DIY Halloween dog treats are sure to get their tails wagging. So, grab your apron, roll up your sleeves, and let's get baking!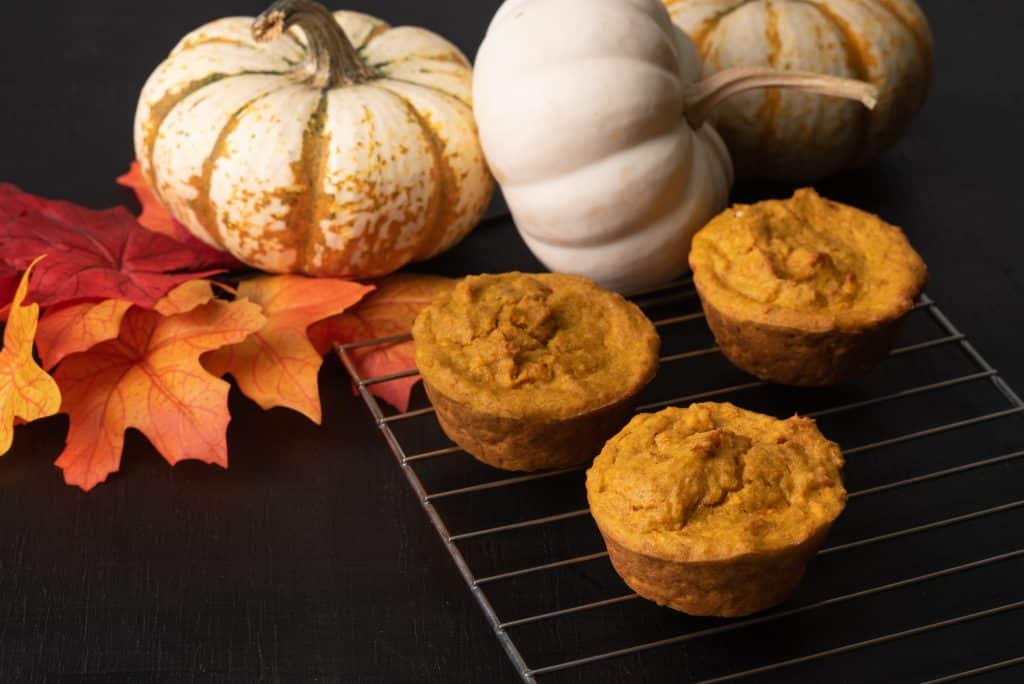 1. Pumpkin Pupcakes
Pumpkins are a quintessential Halloween ingredient. Try making Pumpkin Pupcakes, which are like little pumpkin-flavored cupcakes for your canine companion.
Ingredients:
1 cup canned pumpkin puree (not pumpkin pie filling)
1 egg
1/4 cup unsweetened applesauce
2 cups whole wheat flour
1/2 cup oats
1/4 cup water (as needed)
1/2 teaspoon cinnamon
Instructions:
Preheat your oven to 350°F (175°C).
Mix all the ingredients together in a bowl until it forms a dough.
Scoop spoonfuls of the dough into a muffin tin.
Bake for 20-25 minutes.
Let cool, then watch your pup dive in!
2. Mummy's Munchies
Every mummy needs their munchies, and your dog is no exception! These Mummy's Munchies are fun and spooky treats that your furry friend will love sinking their teeth into.
Ingredients:
Small dog bones or bone-shaped dog biscuits
Greek yogurt (plain)
Mini chocolate chips (for eyes)
Instructions:
Dip each dog bone or biscuit into Greek yogurt, ensuring it's coated well.
Place two mini chocolate chips on the yogurt-covered treat to create spooky mummy eyes.
Put them in the freezer for about 30 minutes to set.
Serve your doggo some chillingly delicious Mummy's Munchies!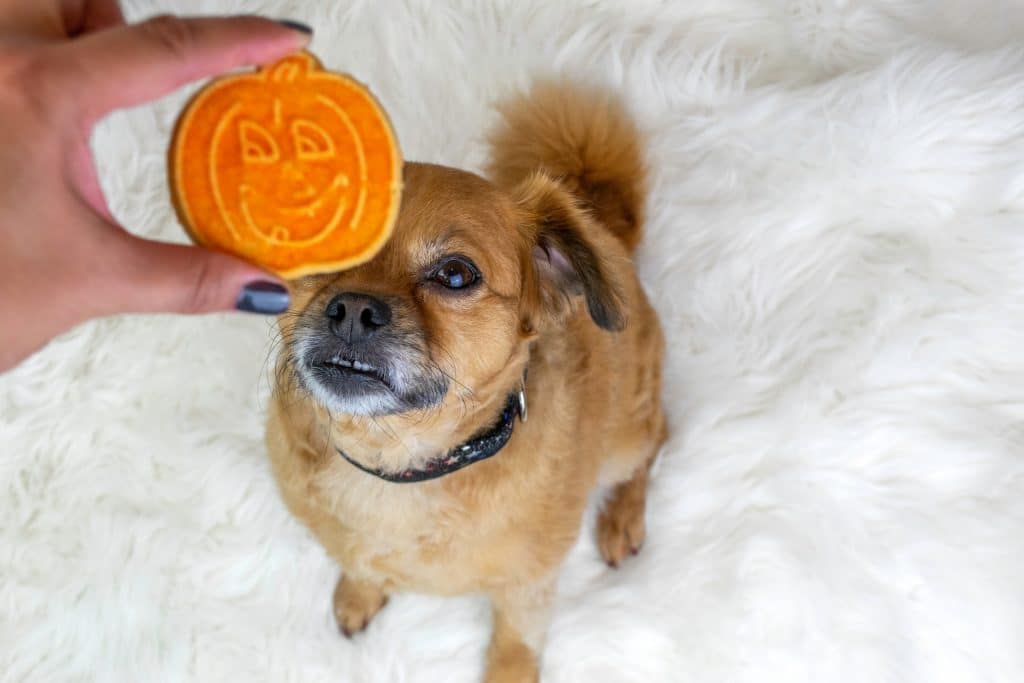 3. Witch's Brew Bites
Even witches need a good brew, and your pup will certainly enjoy these Witch's Brew Bites. They're a flavorful mix of tasty ingredients that'll cast a spell on your dog's taste buds!
Ingredients:
Cooked chicken breast, shredded
Cooked broccoli, chopped
Cooked sweet potato, mashed
Low-sodium chicken broth
Instructions:
Mix the shredded chicken, chopped broccoli, and mashed sweet potato together.
Add a small amount of low-sodium chicken broth to create a "brew" consistency.
Form small, bite-sized portions of the mixture and let them chill in the fridge.
Serve your dog a bewitching treat they'll adore.
4. Spooky Peanut Butter Balls
Peanut butter is a dog's best friend, and these Spooky Peanut Butter Balls will make your pup's tail wag like a witch's broomstick.
Ingredients:
1 cup rolled oats
1/2 cup peanut butter (make sure it's xylitol-free, as xylitol is toxic to dogs)
1/4 cup honey
1/4 cup shredded carrot
A pinch of ground cinnamon
Unsweetened shredded coconut (for rolling)
Instructions:
In a bowl, mix rolled oats, peanut butter, honey, shredded carrot, and ground cinnamon until well combined.
Roll the mixture into small balls.
Roll each ball in the unsweetened shredded coconut to give them a spooky look.
Chill in the fridge for about 30 minutes before serving.
Conclusion
These DIY Halloween dog treats are a fantastic way to involve your pup in the fun during the spooky festivities. So, whether they're dressing up as a bat or a bumblebee, you'll have some ghoulishly good treats to keep them howling with delight all season long. Happy Howl-o-ween!