Blog

Dog Hotel Etiquette: Essential Tips for First-Time Boarders

Have you ever felt like a deer caught in headlights regarding dog hotel etiquette? You're not alone. It's that uncomfortable situation. When you must leave town but can't take your fur-baby with you.

Navigating the world of dog hotels doesn't have to feel like trying to solve an escape room puzzle blindfolded! Armed with some practical tips (like researching the boarding facility or making sure your dog's vaccinations are up-to-date), boarding your dog can be a walk in the park!
Research the Dog Boarding Facility
Before booking a boarding for your furry friend, it's a great idea to research the dog hotel. Don't just pick any place; dig deep into reviews and ask questions about their boarding facilities and services. A good start would be checking our online reviews on Google.

Our site is sanitary and secure for your dog. Your pet deserves to be boarded in an environment as comfortable as home, if not more.
VIP also offers offer additional boarding services. Our kennel also offers services such as grooming or daycare, which could make your pet's stay even more enjoyable. You may get the full details you need by contacting us directly.
The pet sitter should also be trained to handle dogs of all sizes and breeds with care, so don't hesitate to ask about their qualifications.
Regarding dog hotel etiquette, keeping up-to-date vaccinations is a top priority. Many boarding kennels require proof of required vaccinations. This ensures your dog's health and safeguards other guests in the facility from potential illnesses.
The core vaccines every dog should have include parvovirus, distemper, canine hepatitis, and rabies. The American Animal Hospital Association guidelines are a great resource to learn more about these crucial shots.
If you're unsure whether your pup is current with their jabs, check with your veterinarian before booking at the dog hotel for safety reasons. It's always better to be safe than sorry when using dog boarding kennels for our beloved pet family members.
A last-minute trip can be stressful without worrying about the pet being locked inside a house with someone to check on them or catch something nasty occasionally.
So remember: an ounce of prevention truly does beat a pound of cure—especially in close-knit environments like dog hotels where sniffles spread faster than wagging tails at dinnertime.
Bring Necessary Items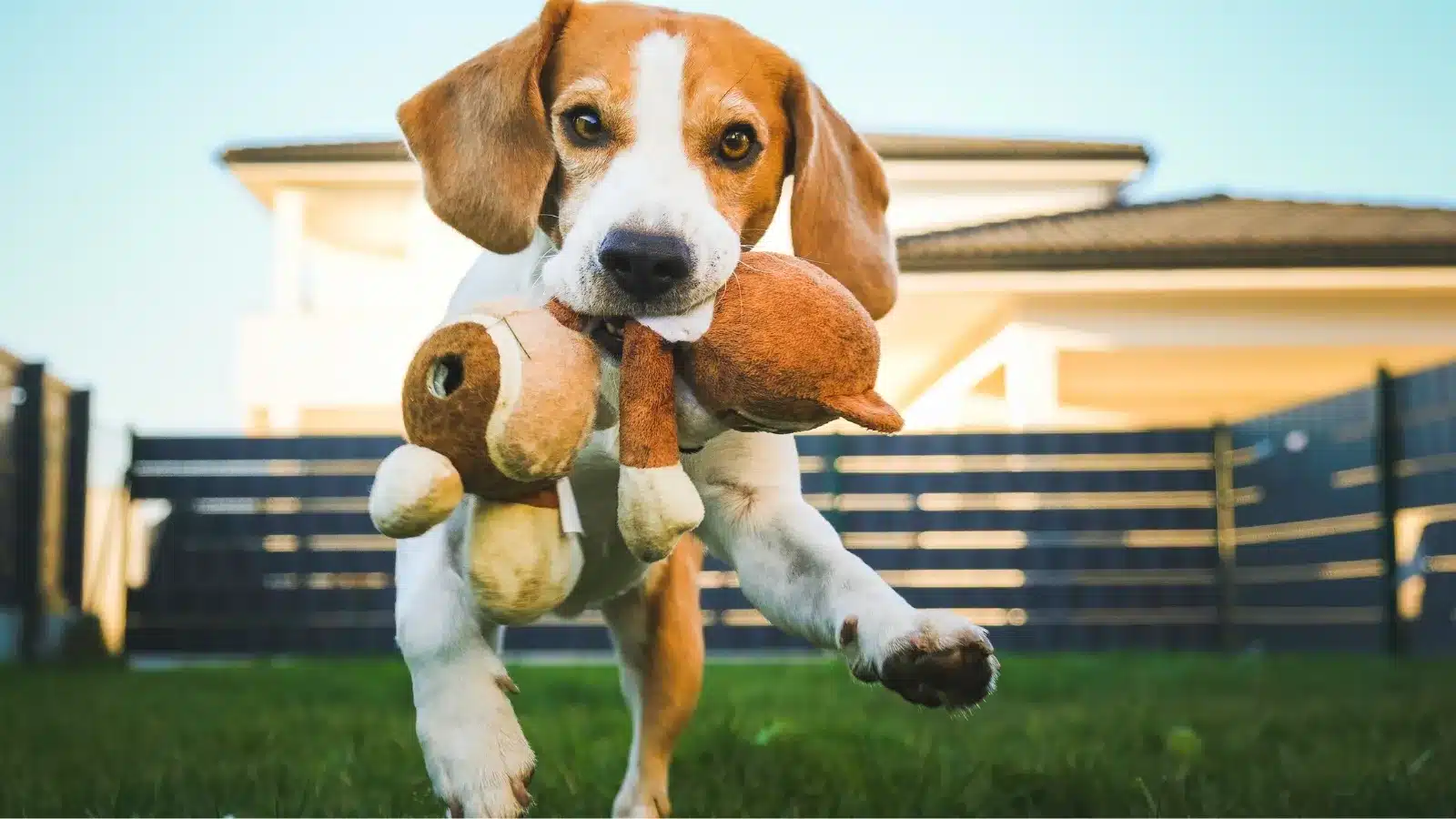 Packing for your pet's stay at a dog kennel is similar to packing for a child's sleepover. Plan and include all the basics that will give them a sense of security and solace.
Your priority should be their food to feed your pooch. You'll want to pack enough meals, plus some extra, just in case they get more active during their stay and need to eat more for fuel. Also, remember treats because who doesn't love an unexpected snack?
The next thing on your list should be familiar items like bedding or their favorite toys or water bowls. These can help soothe any nerves and give them something from home.
Have a secure collar or harness and leash for your pet. Lastly, don't forget any medications they may need for a medical condition. Make sure you clearly label each one with dosage instructions to avoid confusion. Pets should be treated for fleas out of respect for other dogs.
Introduce Your Pet to Staff and Other Dogs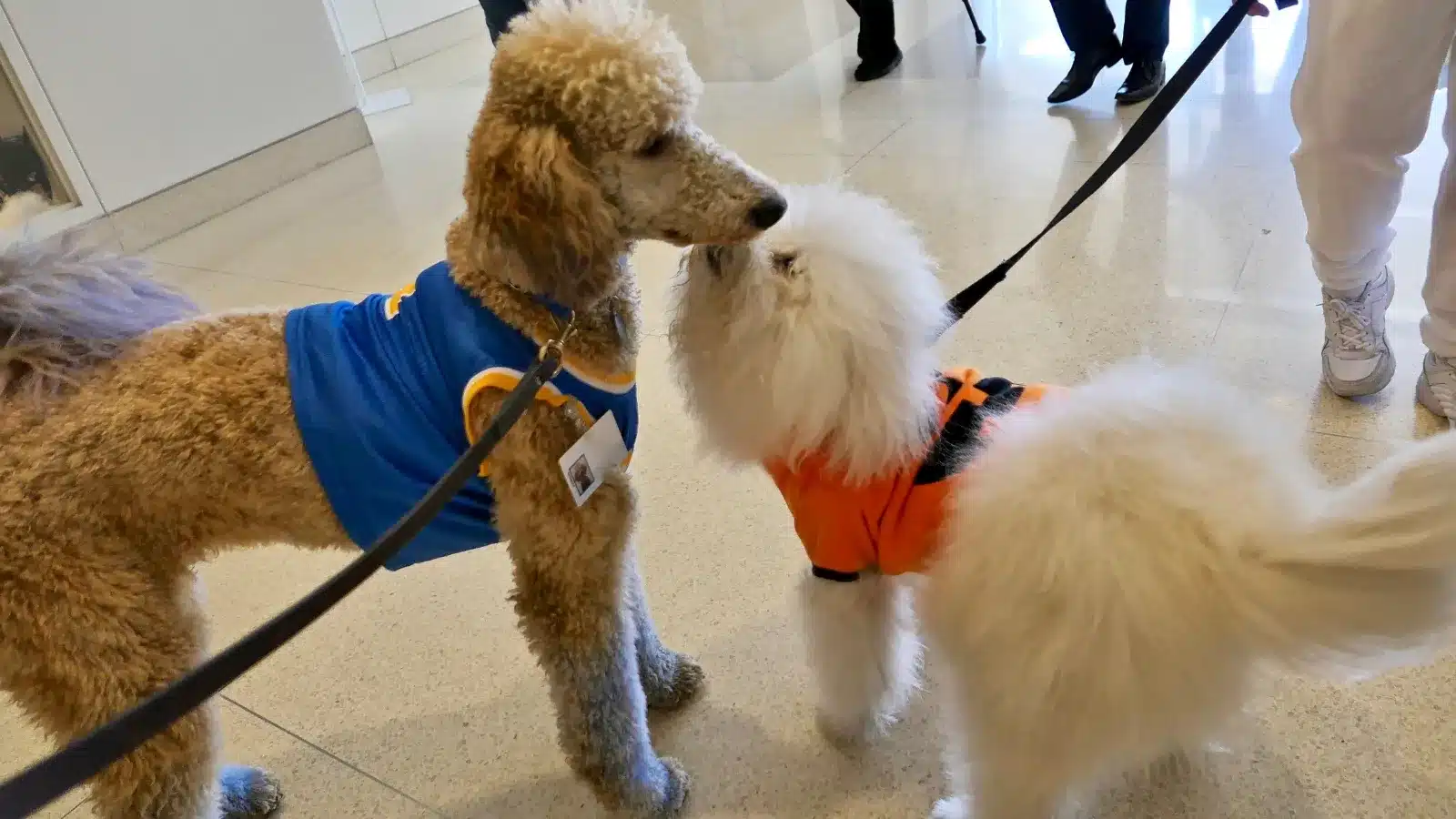 First impressions matter, even for our furry friends. Before booking your pup's stay, it is beneficial to give them a preview of their new surroundings and the people who will be taking care of them.
A good start is taking your dog for a preliminary visit before the actual stay. This helps reduce potential anxiety because the pet is already familiar with a new routine and the place's smells, sounds, and faces. It's like letting the pet sniff out that brand-new toy before you toss it into playtime.
Boarding Trial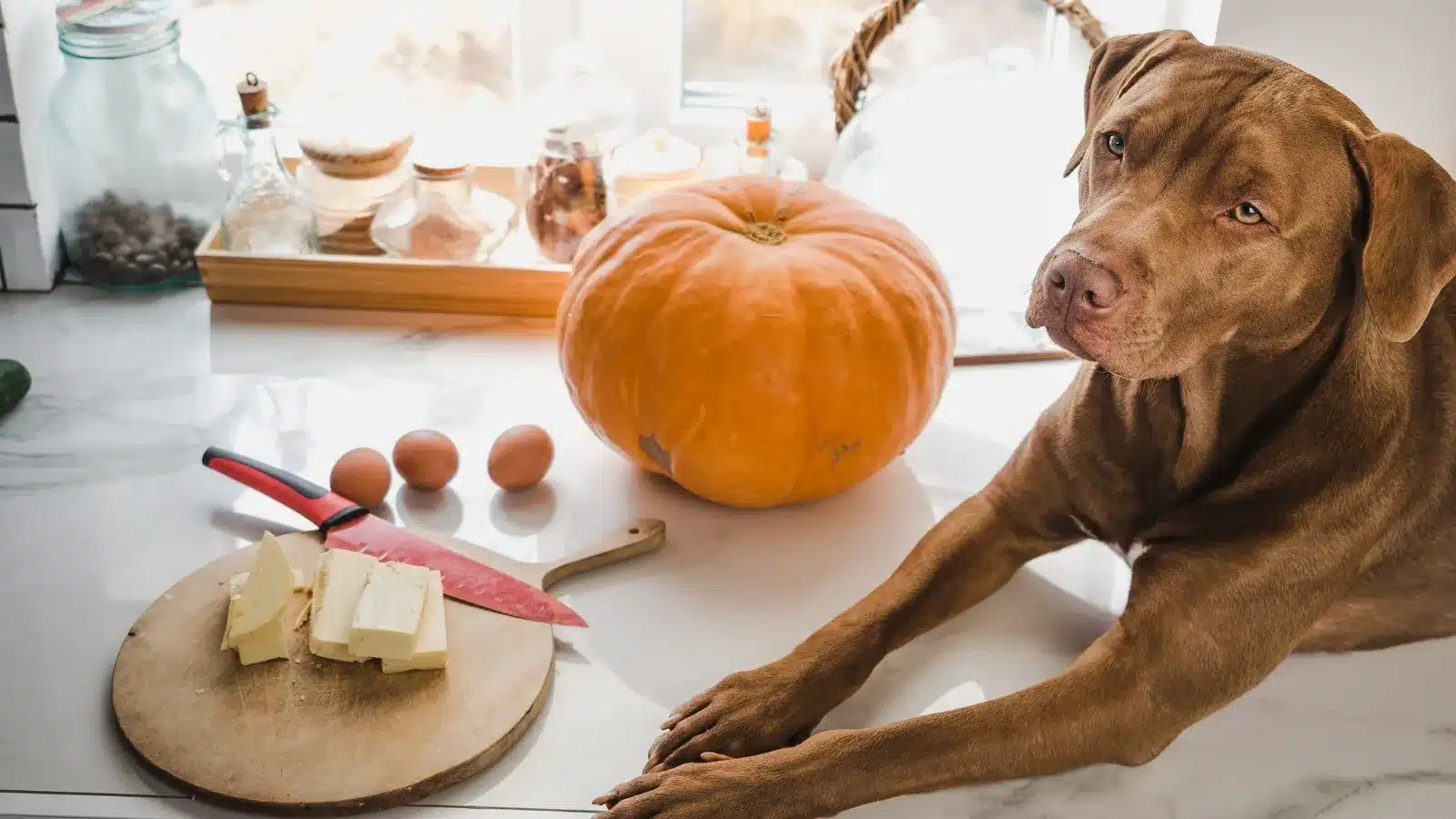 The first time you board your animals, it's crucial to understand the importance of dog facility etiquette. At Very Important Paws, we believe in providing dogs with an enjoyable and comfortable stay. Here are some essential tips for visiting the kennel to help prepare you and your pets for this new experience.
Talk to staff members about your pet's likes and dislikes, habits, or potty break routines; they need all these details to ensure Fido feels right at home while you're away. You could think of this as creating their 'profile' – not on Facebook but within the hearts of those who will care for them.
Let them take things slow when introducing other dogs to your doggie guest-to-be. A warm introduction goes a long way in ensuring both parties have a great dog-boarding experience.
Communicate With Staff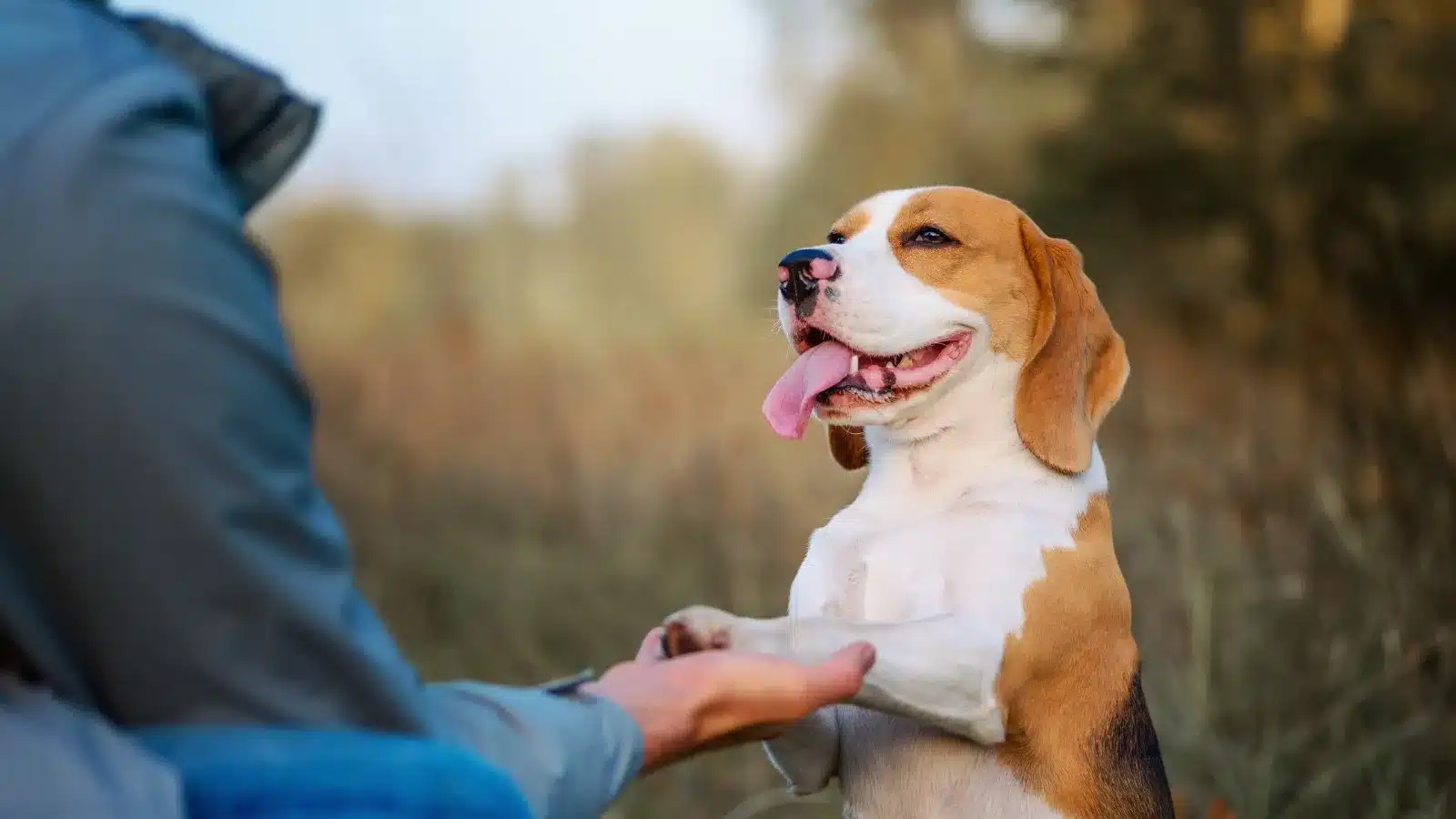 Talking to the staff is vital when it comes to boarding your dog. Ensure you're clear about any special needs or instructions for your furry friend. Does Fido have a favorite toy? Is Spot on a strict diet? Let them know.
This enables the personnel to do their tasks more efficiently while ensuring your furry canine companion is content and attended to. If they know what makes each dog unique, they can provide personalized care that goes above and beyond.
You might even ask if there's an opportunity for regular updates during your pet's stay. Our top-rated dog hotel offers end-of-day pup photo updates to see how well Rover is doing while you're away.
Pick Up On Time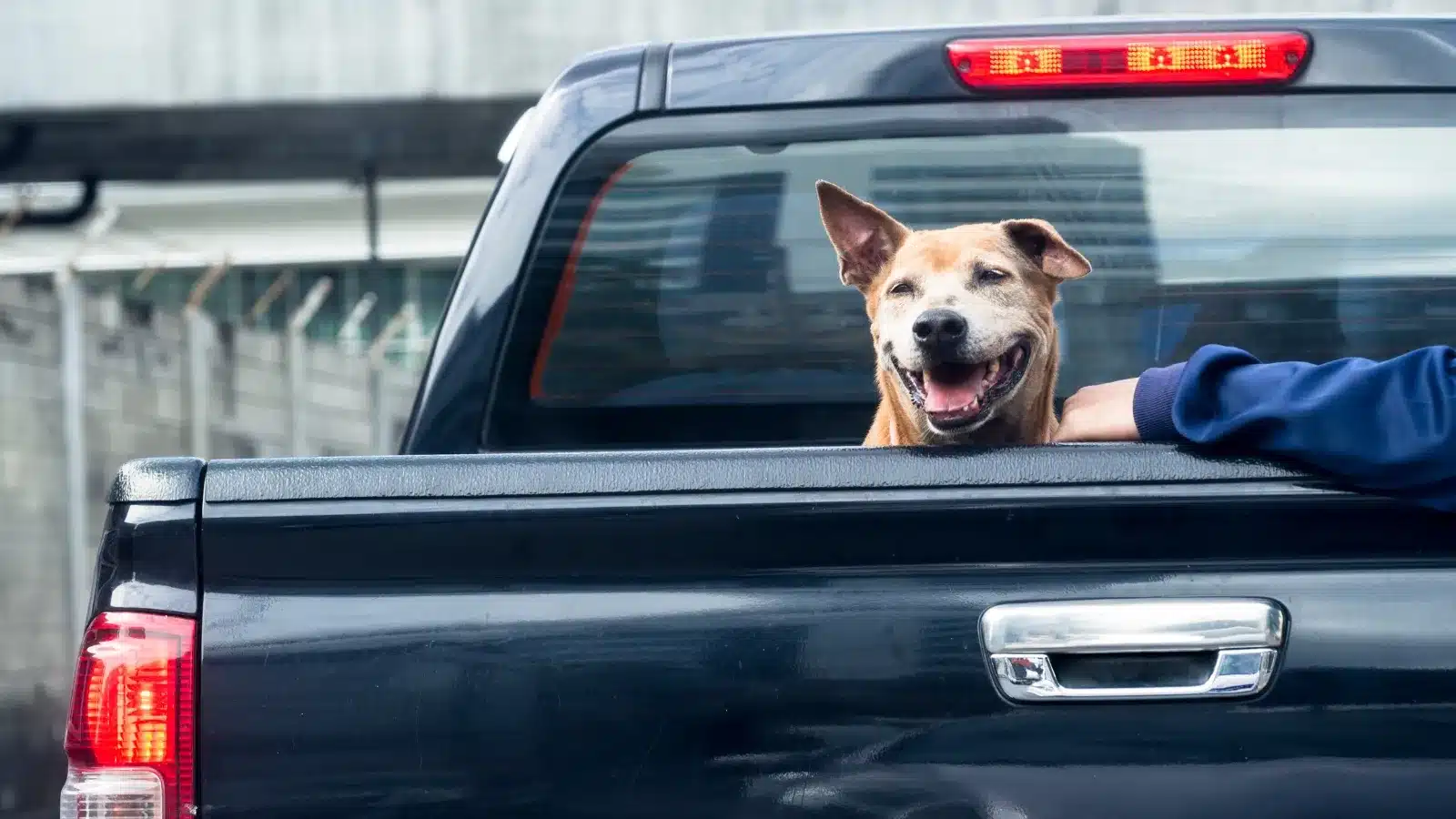 Prompt drop off and pick up are standard courtesy rules. Being on time isn't just good manners; it's also crucial for your dog's well-being. The drop-off and pick-up of your pooch from the dog hotel can help them avoid unnecessary stress and anxiety.
"Sure, it's true that your new pooch or dog enjoys having fun with other canines." But even party animals need downtime. Think of it as coming home after a long day out—your dog needs that same comfort and relaxation.
The benefits don't stop there, either. Timely drop-off pick-ups show respect to the hardworking staff at the facility who have dedicated their day to caring for your pet's condition. It helps keep operations running smoothly so they can continue giving top-notch care to all dogs in charge.
To ensure you're always on time, set reminders or alarms as necessary—it's a small step but goes a long way towards keeping your canine pal happy.
FAQs
Are you supposed to tip dog boarders?
Tipping dog boarders is not included in the list of rules, but it's a nice gesture. If they've given top-notch care to your pets, consider giving around 10-20% of the bill.
How do I prepare my dog for a pet boarding kennel?
To prep your pup for boarding, first visit the facility together. Pack familiar items like toys and bedding. Keep up-to-date on immunizations, too.
Do dogs get upset at a dog boarding facility?
Dogs can feel anxious when boarding at many boarding facilities initially. But if they're introduced gradually and the environment is friendly, they usually adjust well over time.
What to expect when your dog comes home from boarding?
Your fur buddy might be tired after returning from boarding due to increased activity levels. The first few days, they could also show more hunger or thirst than usual because of a change in routine.
Conclusion
So, you've learned the rules of dog hotel etiquette and essential tips for first-time boarders. It's not as daunting as it seemed, right?
You're now ready to research that perfect dog hotel with confidence.
Vaccinations? Check! You understand their importance in protecting your fur baby and others.
Packing essentials like food, toys, and medication is no longer a question mark but a sure thing.
You've got this. Your pet will feel at ease because you'll properly introduce them to the new environment. Communication with staff about special needs or instructions won't be an afterthought but part of your plan.
And remember: Picking up on time ensures less stress for you and your pup!
Contact Very Important Paws today in Palm Beach for all your dog boarding, hotel, daycare, grooming, and training needs.