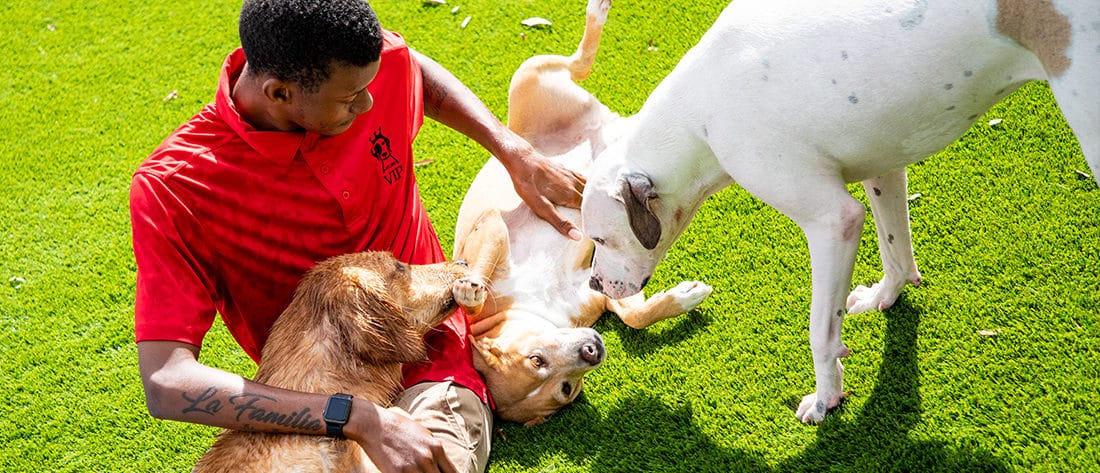 Enroll you rambunctious pup in the VIP Dog Day Camp Program!
Your dog will enjoy 5 hours of fun, socialization, physical activities, group game sessions, and swimming. We incorporate mentally stimulating activities designed to exercise your dog's mind and body. Your furbaby will love splashing and running around our in-ground bone-shaped pool and K-9 grass patio, chasing friends.
As is with all of our play experiences, your dog will be in a unique playgroup with other guests of similar size and temperament. Each furbaby who attends day camp receives a daily report filled with camp and play buddy details. Don't forget, your pup will also enjoy yummy VIP snacks like dog-friendly ice cream and VIP cookies!
Enroll today and let your dog enjoy the perks of a VIP Dog Day Camp experience!
What a Day at VIP Dog Day Camp looks like!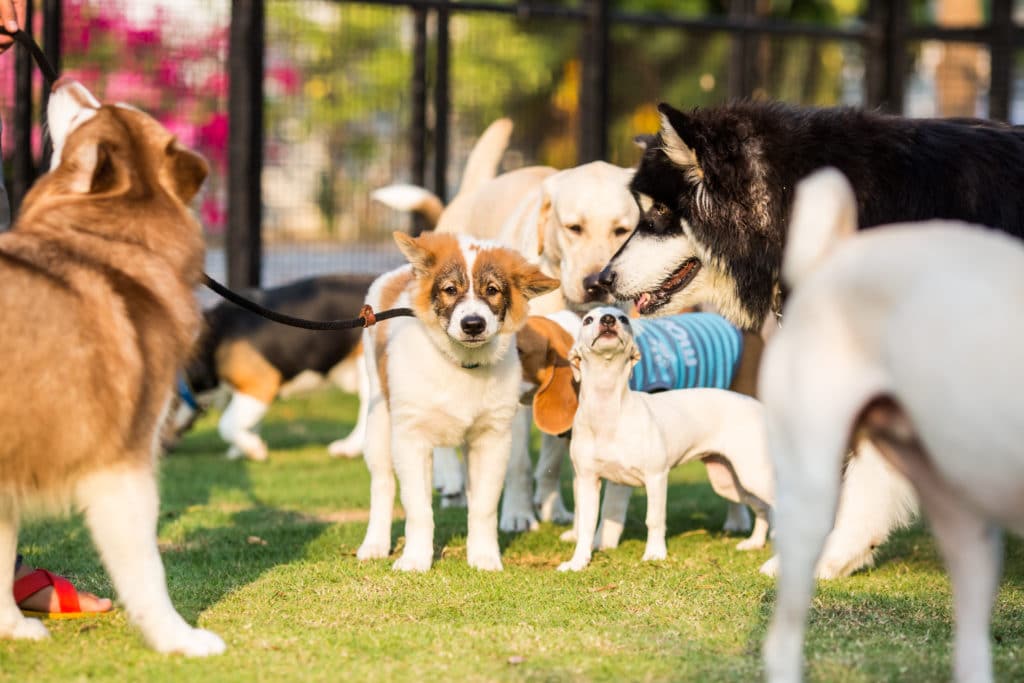 Itinerary
7-9am: Open Playtime
9-10am: Ball Chase
10-11am: Scent Hounds
11am-12pm: Pool Fun
12pm-2pm: Daily assigned activity with other friends
2-3pm: Wind downtime with staff. Ice Cream & Cookies for all!
3-7pm: Open Playtime!
Available 7 Days Per Week
9am-2pm
Small, Medium, & Large Dog Groups