Blog

Top Food Brands to Feed Your Dog
Top Food Brands to Feed Your Dog
Your dog is part of your family, simply put. Making sure that your furry family member is getting good nutrition and the right vitamins for their health are important. The following are three of the top food brands to feed your dog. At Very Important Paws (VIP) we offer all of the dog foods mentioned in this post.
Not all dog foods are made the same or made from the same ingredients. Some have no nutritional value at all, at the cost of the dog, and the convenience of your wallet. While some may have a high price point, they will keep your dog healthy while increasing their longevity.
Fromm Family Pet Food
Since the early 1900's the Fromm Family Pet Food brand has been creating highly nutritional dog food that contains zero grains and artificial preservatives.
Fromm Family Pet Food is homemade in one of their two facilities located in Wisconsin. Their food is created for dogs of all types, while also creating food for dogs with special needs.

Fromm Pet Food is especially beneficial to dogs with specific dietary intolerances. Through the balance of ingredients within their pet food allows for the dog to digest food efficiently. With ingredients including diverse protein sources, fruits, vegetables, and carbohydrates, the nutritional balance, Fromm is able to avoid being solely dependent on any single ingredient.
You can find out more about Fromm Family Pet Food on their questions and answers page. You can also find their full line of dog foods at Very Important Paws (VIP).
 Life's Abundance Food
Life's Abundance brand is an overall wellness brand for all members of the family, including dogs and cats. All of the products created at Life's Abundance are free of any chemicals and toxins that can be potentially harmful to those in your household.
Life's Abundance offers a plethora of dog food options ranging from formulas to supply all dog breeds to food that is specially formulated for large or small dogs.

They also carry chewable treat-shaped supplements for your dog. While the pup thinks it's a treat, you know it is more vitamins to keep them healthier and more agile as they progress through life.
We carry the full line of dog food from Life's Abundance here at VIP and you can find their entire line of nutritional supplements and started packs on their website.
Wellness Dog Food
Wellness dog food is a special brand as they create their dog food from a long list of all natural ingredients like apples, bananas, canola oil, carrots, chicken, beef and many more. All of their pet foods are created shipped from their single facility in Indiana, USA.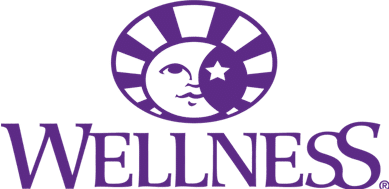 Through its extensive quality assurance program, Wellness guarantees that all of their products are safe and balanced.  During production, very rigorous standards and practices are put into place to protect the nutritional integrity of their food.
With a full line of food ranging from dry, wet, mixers and toppers, and snacks and treats, there is an option for every dog.
Find It At VIP
While there are many different dog food brands for you to choose from, we at VIP firmly believe that there can be no cost too great for your dog's well-being. That is why we carry only the best, most natural, dog foods for you to use in order to keep your furry family member happy and healthy. Come on down and check out our stock of amazing dog food and treats for your favorite fur ball.