Blog

Summer Heat Can Be Dangerous For Your Dog

The hot summer months are here and sadly many pets may get too hot and ever heat and some will result in death. It is truly heartbreaking when a pet passes away and even more heartbreaking that most causes of dogs dying from heat exposure go unreported. Summer heat can be dangerous to dogs and some will result in death
What are some warning signs of overheating in dogs?
It is not too difficult to spot signs of overheating dogs. Excessive panting would be the first symptom to look out for followed by quick disorientation and loud breathing.  Some early signs may include less responsive to normal commands, such as calling the dog's name. Usually the dog will look at you, if the dog is overheated then he may wonder away.
It is important to identify signs before things get to serous. When a dog is dangerously overheated, the dog may collapse and fall over, may exhibit vomiting, diarrhea, also may have gums or tongue that will turn blue or a bight read color.
What to do if you suspect your dog is overheated?
Immediately move your dog to a cooler area. Preferably indoors if possible or if outside in the shade with a fan.
Try to check your dog's temperature. You can use a rectal thermometer, or you can self-examine the dog.

Nose- look for dry nose with nasal discharge.
Back of the ears and paws- will be very hot to the touch.
Groin-look for swollen lymph nodes.
Gums-swollen and red, not the usual pink color.

If near fresh water, such as a lake or pool, let your dog take a dip to cool down. If your dog does not know how to swim, please make sure to guide the dog in to shallow water. Otherwise, you can easily help your dog cool down with cold wet cloths or towels. Place the cool wet cloth on his neck, armpits and between the hind legs.
If the dog is willing to drink, give him cool fresh water. However, do not force it. As he may end up vomiting or the water may end up in his lungs. If the dog will not drink or keep the water down, try to wet his tongue with water. Most people will instantly want to feed him ice, but it can actually cause his temperature to drop very quickly and lead him into shock.
Get him to a vet. If you have not already, call ahead so they will be ready to take immediate action as soon as you arrive.
Keep some cool towels in the freezer in case of an emergency they are always handy. VIP keeps a supply of these towels in our freezer at all times in case an emergency ever arises.
How to prevent your dog from overheating?
Provide plenty of fresh clean drinking water. Let the dog play in the water, sprinklers etc. when you are outside.
Limit outdoor time and be sure to have a shaded area to cool off.
Grooming during the hot summer months is also a great idea. Give them a summer cut or shave for the long hair dogs. Do not go any shorter than an inch because their coats protect them from the sun. One of our expert groomers will be happy to assist you with all your summer trim needs.
Go for walks early in the morning and later in the evening after sunset when it is the coolest parts of the day.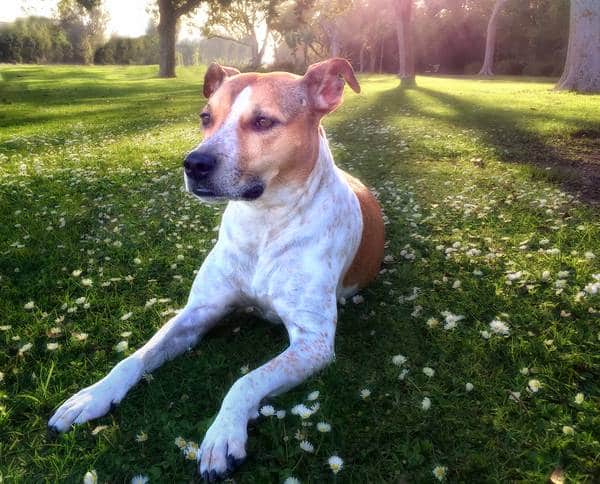 Very Important Paws indoor daycare as well as its entire facility is air conditioned for our dogs optimal comfort and care.  In addition, we offer pool time as an additional amenity for our guests who want their dogs to have some swim time to cool off and have fun.
As part of our standard operating procedures for the summer season, VIP uses a roof mounted weather sensor which feeds directly to the front desk so we can carefully monitor the weather and humidity on especially hot days.  In addition, all staff carry heat index monitors when outside to take the guess work out of "is too hot for the dogs".   As well as limiting the duration and frequency of potty breaks to ensure every guest is safe and comfortable.