Blog

The Benefits of Pet Hotels for Both Pets and Their Owners

For many of us, our pets are more than just animals; they are a big part of our family. As such, securing their safety and comfort when we're away has become increasingly important. Of course, we can't always bring our fur babies with us when we go on a vacation, and this is where the benefits of pet hotels come in handy.

A pet boarding facility provides a safe and comfortable environment for both dogs and cats to stay in. Pet sitters and counselors are on hand to ensure that all animals receive the best possible care while away from their owners. You and your pet's mind will be at ease knowing that a professional is keeping an eye on them.

This article will dive into the world of pet boarding facilities. We will discuss the benefits of pet hotels for you and your pets, how to find one that fits your needs, and much more.
What Is a Pet Care Facility?
For any pet parent, a pet facility is an invaluable resource. It's an establishment meant to provide a safe and nurturing environment for your pets while you're away.
It's a place where your dog can go about its daily routine without worrying about being left alone. In a boarding facility for pets, they can:
Provide your pet with comfortable and safe lodging and nutritious meals.
Give them plenty of exercise and socialization opportunities. This includes playtime with other pets, as well as supervised walks.
Provide professional pet sitting and care for each pet 24/7, ensuring their safety at all times.
Administer any necessary medications or treatments according to a vet's instructions.
Pet hotels are more like a resort for your pets than traditional boarding kennels such as doggy daycare. They offer a variety of amenities and services to ensure your pet is comfortable and happy while you're away. It's the best option for pet parents who don't want to leave their four-legged friends at home alone.
The Top Benefits of a Pet Boarding Facility For You and Your Pets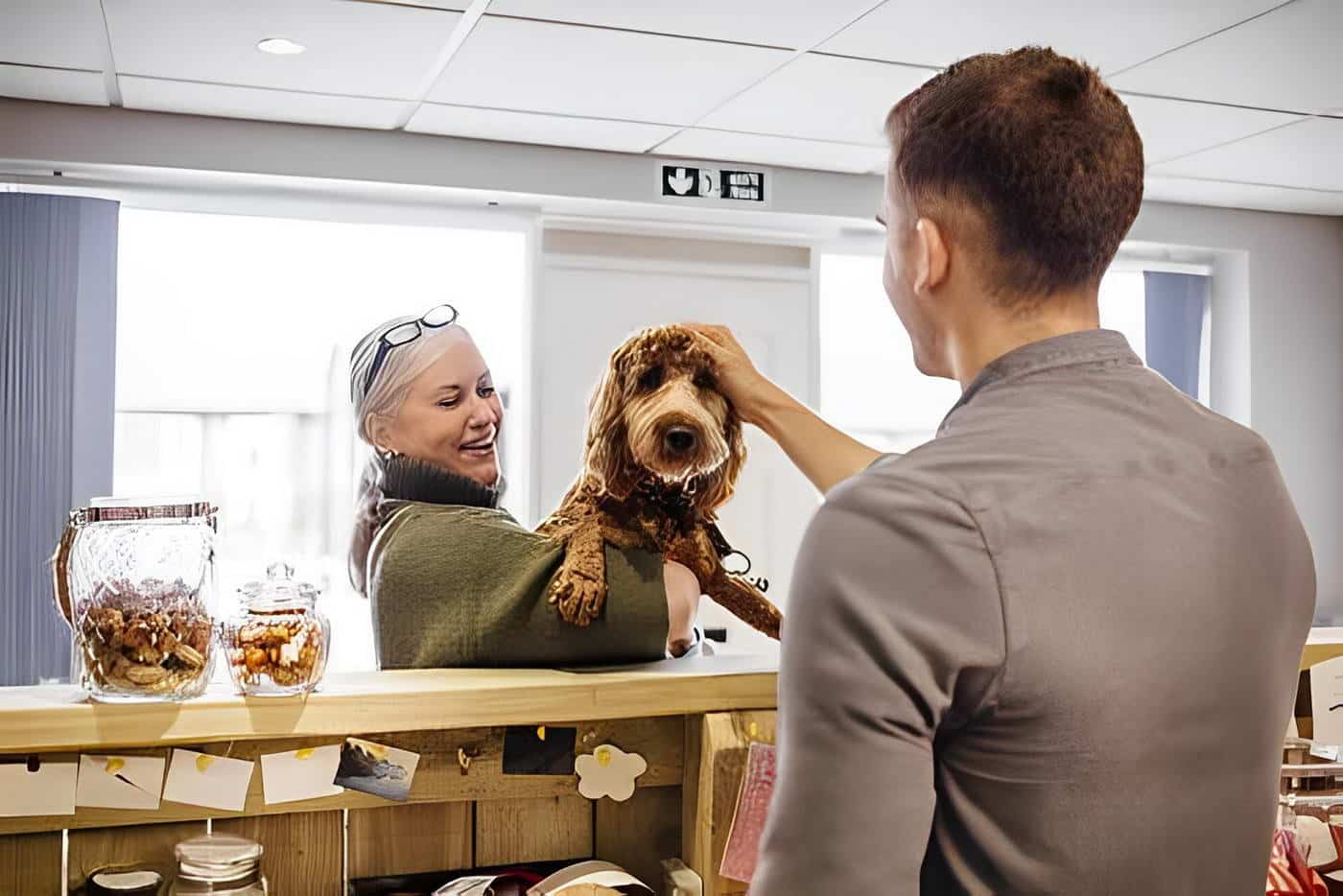 If you're going on a vacation and the hotel you're staying at isn't pet friendly, the best alternative is to book a stay for your pet at a pet facility. You might think of just dropping off your furry friend at a family member and having them watch over them.
But this may not be the most suitable option, as some pets need more specialized care, especially if they have health concerns.
With that said, here are just some of the benefits of a pet facility for both you and your pet:
Exercise and Physical Activity
Daily exercise is very important whether you own a cat or a dog. This is what helps give them physical and mental stimulation. Many pets need at least an hour of exercise daily to stay physically and mentally healthy.
A pet establishment can provide that for your pet by giving them plenty of opportunities for playtime and walks.
Even if you're not around, your pets can still get their daily dose of exercise, eliminating the need for you to hire a pet sitter. Dog boarding services often have toys, obstacle courses, and other activities to keep them entertained and active.
Socialization For Other Pets
Dogs, in particular, need to meet other dogs and get used to new environments. Socialization is critical to their development, which these hotels can provide. Your pup will thank you for the opportunity to socialize and play with other furry friends in a safe and supervised new environment.
Dogs and cats can play with other fellow pet boarders under the watchful eyes of professionals. They'll be able to interact with other animals, learn how to socialize appropriately, and develop some new skills. And since a pet sitter is there to look after them, you can rest assured that your pets won't get into trouble.
Peace of Mind For Pet Owners
For many pet parents, it's nerve-wracking to constantly think about the well-being of their pets while they're away. But with the help of a pet care facility, you can rest assured that your furry friend is in good hands during pet sitting. Pet boarding services provide 24/7 supervision and professional care for each pet, allowing you to enjoy your trip without worrying about your pet's well-being.
Plus, most pet boarding facilities have CCTVs where you can check in on your pet's activities. This can be handy to ensure your pet is doing okay.
Access to Other Services
Other benefits of hotels for pets are that they also offer additional services such as grooming, bathing, and veterinary care. You can take advantage of these services while you're away, so your pet will look and feel its best when you get home. Dog owners can have their pet's nails trimmed, coat brushed, and teeth cleaned to ensure their pet is healthy.
Immediate Medical Attention, if Needed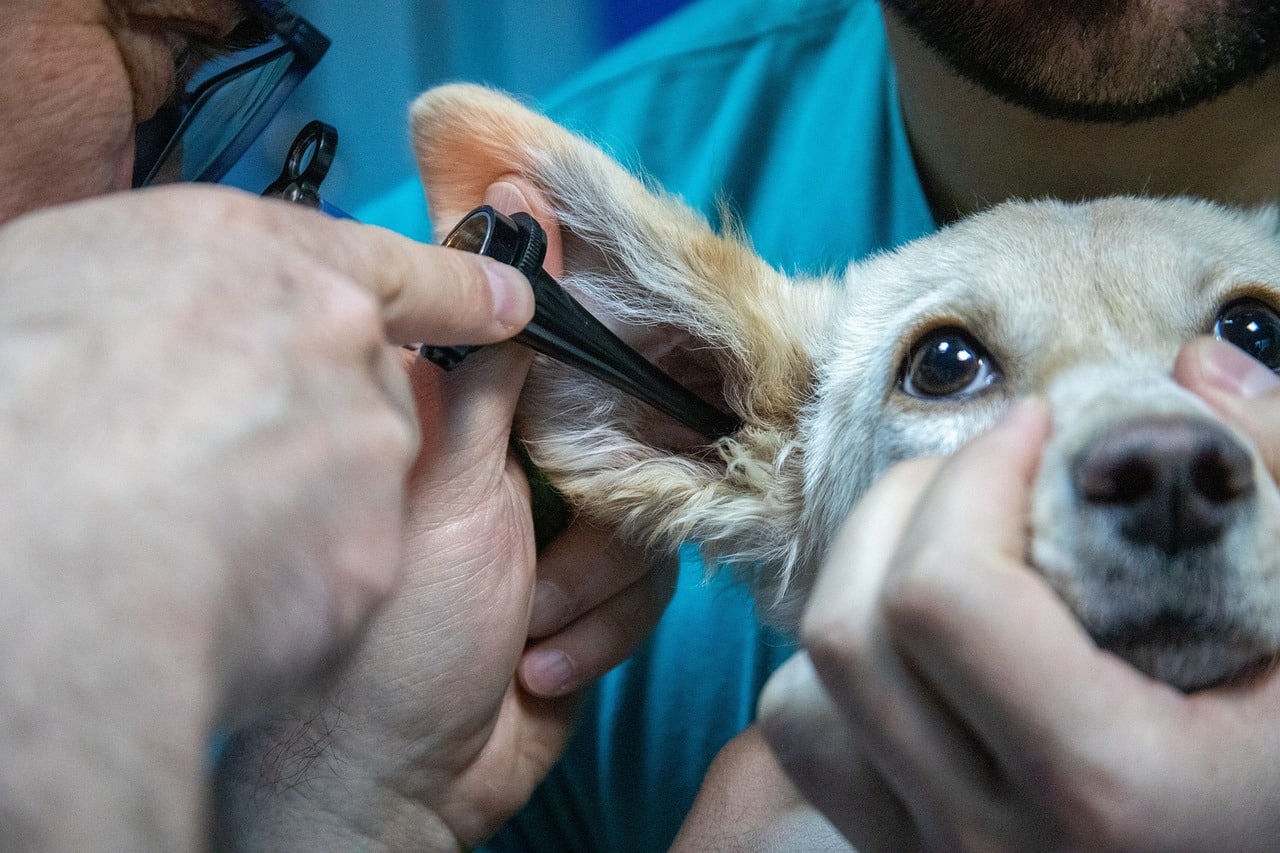 We can never predict the future, and although accidents can't entirely be avoided, pet boarding services can provide immediate medical attention if needed. If your pet gets sick or injured while in their care, they can get professional help immediately.
This means you don't have to worry about finding a vet for your pet or have your family member wait until you get back home before seeking medical help. The staff at the pet care services will be able to handle any medical emergencies that may arise and get your pet the help it needs.
How Much Do Pet Boarding Facilities Cost?
Now that you know the benefits of hotels for pets, you may wonder how much it would cost to board your pets. Prices for renting a room at a pet care establishment can vary depending on the location, type of accommodations, and services offered. But most average fees range from $20 to $50 per night for standard boarding and $35 to $60 for luxury pet hotels.
You can also find discounts for long-term stays at some pet care facilities. Be sure to compare prices and services between these hotels to get the best deal for your furry friend.
Pet Boarding Requirements
A reputable facility for pets will always have standard requirements you must follow before checking your pet in. This is to ensure all animals on the premises are safe and healthy. Requirements may include proof of vaccinations, veterinary records, flea/tick prevention, and behavior certification (for dogs).
You need to have proof of all these documents before you can check in your pet, and make sure to double-check all their policies ahead of time. Basic obedience training is also a requirement for most hotels for dogs, as it will ensure that your pet won't cause any trouble while you're away.
We all want our furry friends to stay comfortable while we're away. By following this set of guidelines, you can be sure that these boarding facilities will provide the best care for your beloved pet.
How Pet Parents Can Find The Best Pet Boarding Facility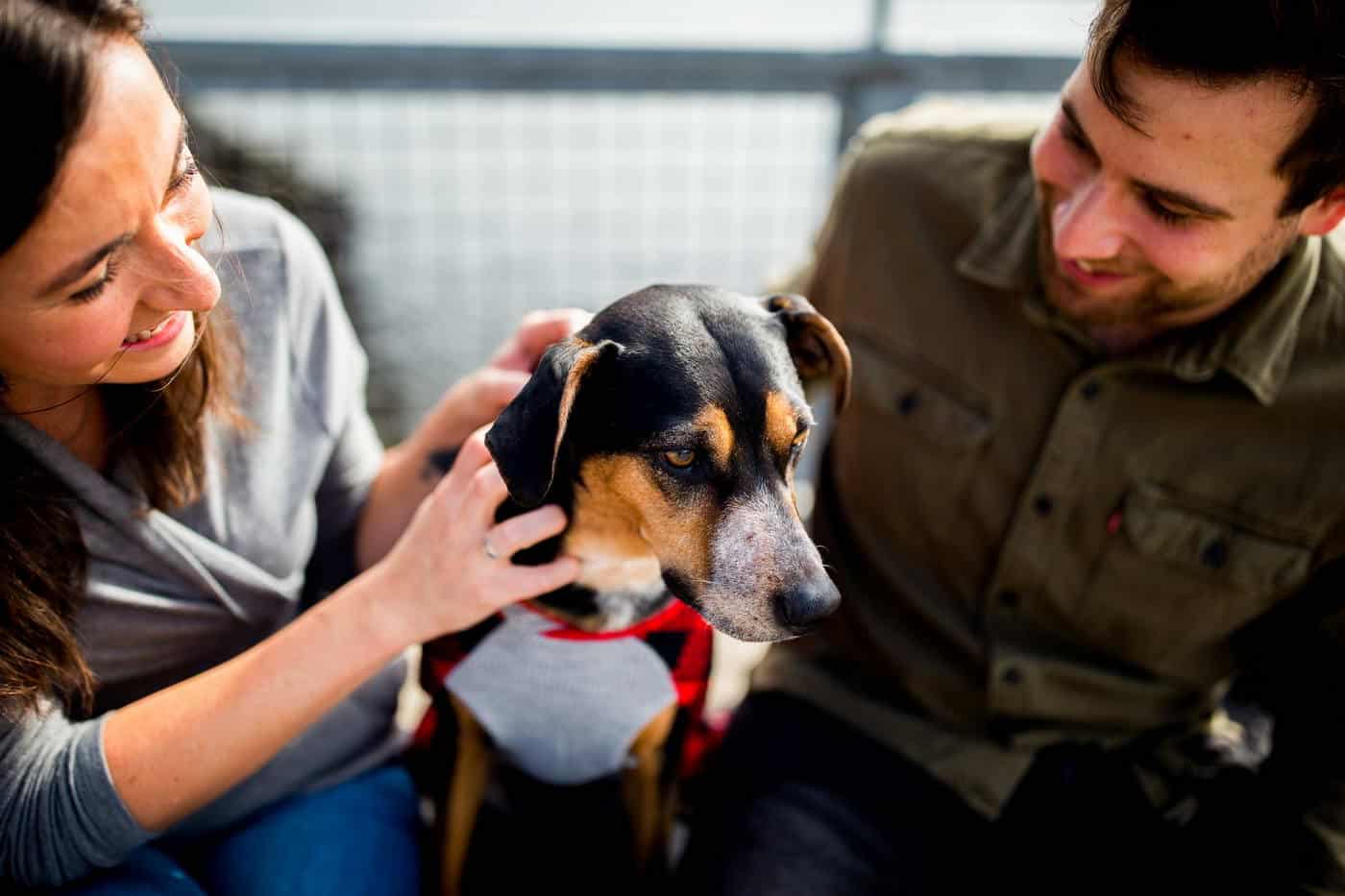 Many hotels for pets are available these days, and choosing the best one for your pet can be overwhelming for most pet owners. Of course, you can't simply select boarding services for pets out of a hat; you have to exert some effort in searching for the right fit. Here are some tips on how you can find the perfect facility for boarding pets:
Tip #1 – Read Online Reviews
As with any other service, pet owners should always read online reviews and do background checks before committing to a specific establishment for boarding pets. Reviews and testimonials are all real-life experiences from pet owners, and they can give you insight into the quality of service each pet hotel provides.
Tip #2 – Tour the Facility
Once you've narrowed down your options, visit the facility in person. Seeing it first-hand will give you a better idea of what kind of service they provide, from their physical facilities to their staff. This way, you can ensure that you choose a suitable boarding facility for your beloved pet.
Tip #3 – Consider the Price
While price should not be the sole factor in choosing your pet hotel, it's still important to factor it into your decision-making process. You don't want to break the bank on a luxurious pet facility if it isn't necessary. Instead, compare prices between different pet hotels and look for discounts or loyalty programs that may be available.
Tip #4 – Ask Questions
Try to find out how they run things in their facility. What kind of activities do they offer to keep your pet entertained? How often will they feed and walk the pets? Do they have any other services that may be beneficial for your pet?
These are all critical questions you should ask the staff to ensure your pet is well taken care of while you're away.
Very Important Paws is the premier dog hotel in Palm Beach. Contact us today for all your luxury dog hotel needs. We will spoil your pup while you are away!