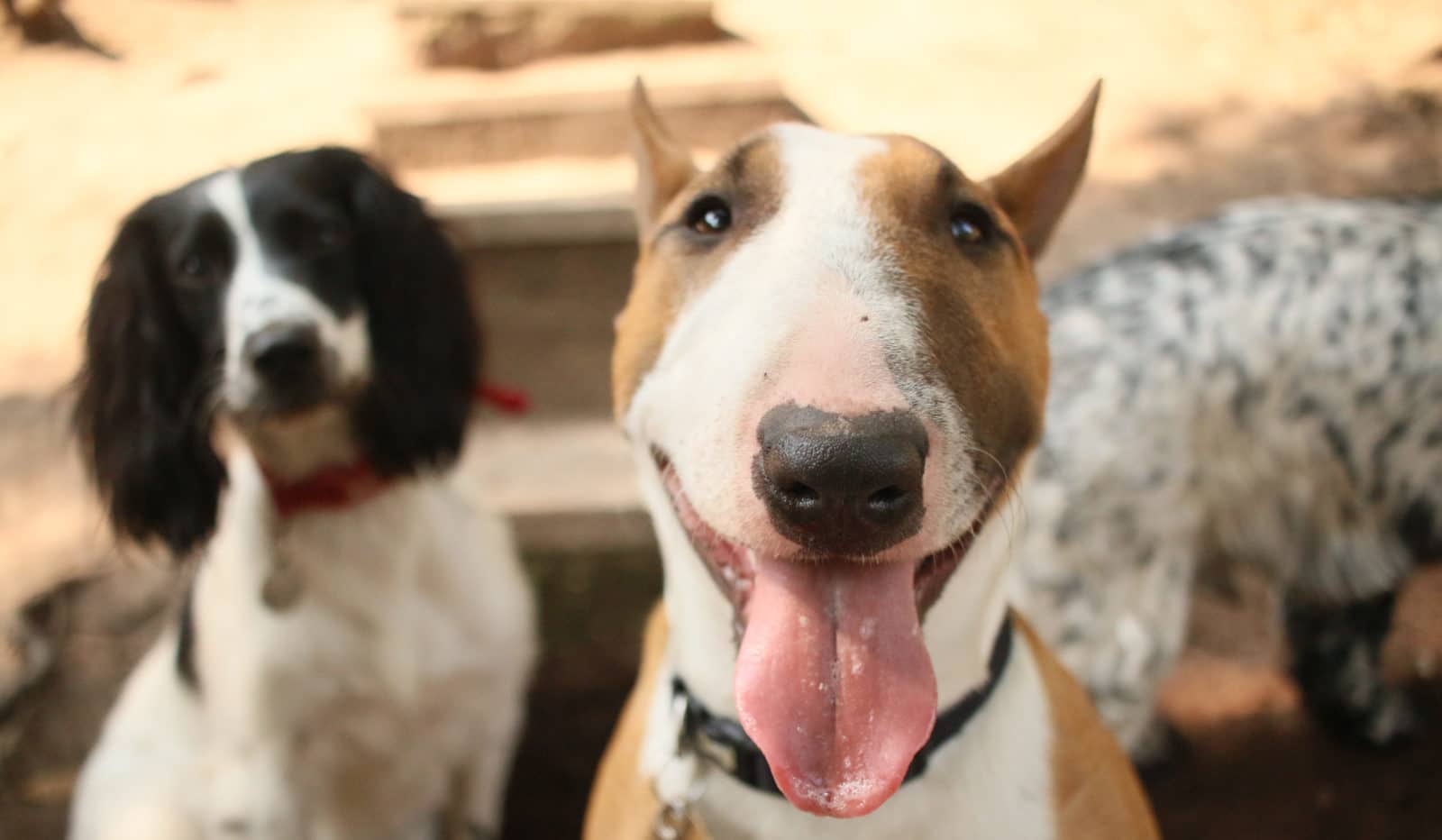 West Palm Beach Doggie Daycare
We know that no dog enjoys spending hours alone in an unstimulating environment waiting for its family to come home. All that time alone can lead dogs to misbehave, lose their social skills, and become lazy and depressed. At VIP's Doggie Daycare, your dog can spend the day in our various play areas, romping around with friends of similar sizes and temperaments. With many ramps, steps, platforms, and tunnels to explore, our West Palm Beach dog daycare is a great way to keep your pup happy, healthy and socialized!
In addition to our West Palm Beach Fl 33401 doggie care facilities, we also offer dog grooming, training, baths, dog boarding, overnight dog hotel, and more. We offer these add-on services because we know your furry babies are not just like you but are a part of your family. And as dog parents, we at Very Important Paws take pride in treating each puppy as our own. Your babies will have such a great time that they will eagerly look forward to the next visit!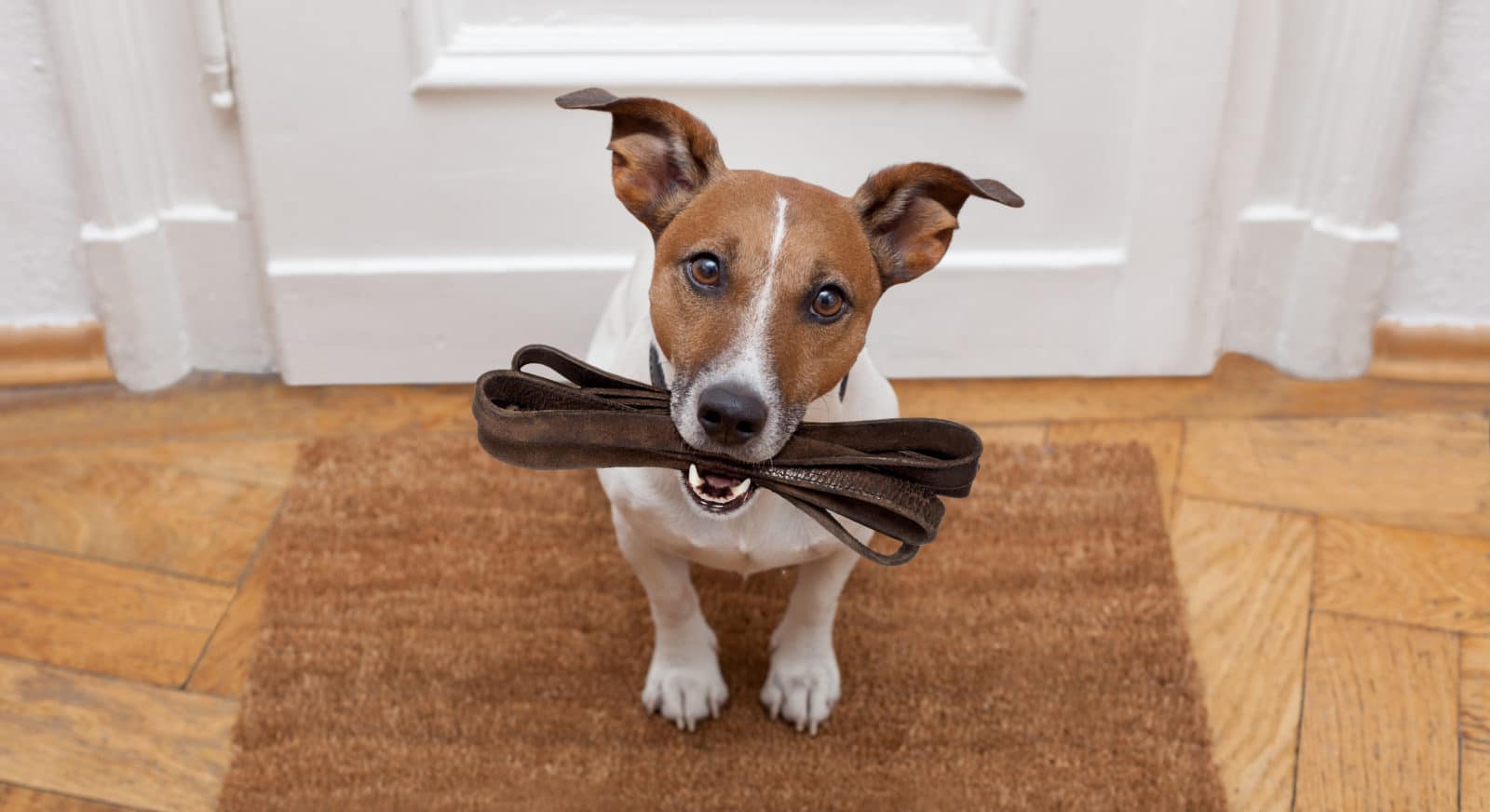 West Palm Beach Doggie Daycare
We are a puppy-friendly care company offering compassionate and caring dog services. We offer these services for your furry friend because human lifestyles don't always provide for a canine's needs.
The human lifestyle can make it challenging for doggie owners to fulfill their dogs' needs to stay healthy and happy. And this often leads to puppy issues like boredom, loneliness, weight gain, anxiety, and even triggers for undesirable behaviors.
Our team in West Palm Beach provides each canine reservation with an individualized and stimulating experience. Along with lots of peace, loving care, and affection, Very Important Paws offers multiple specialty fun amenities.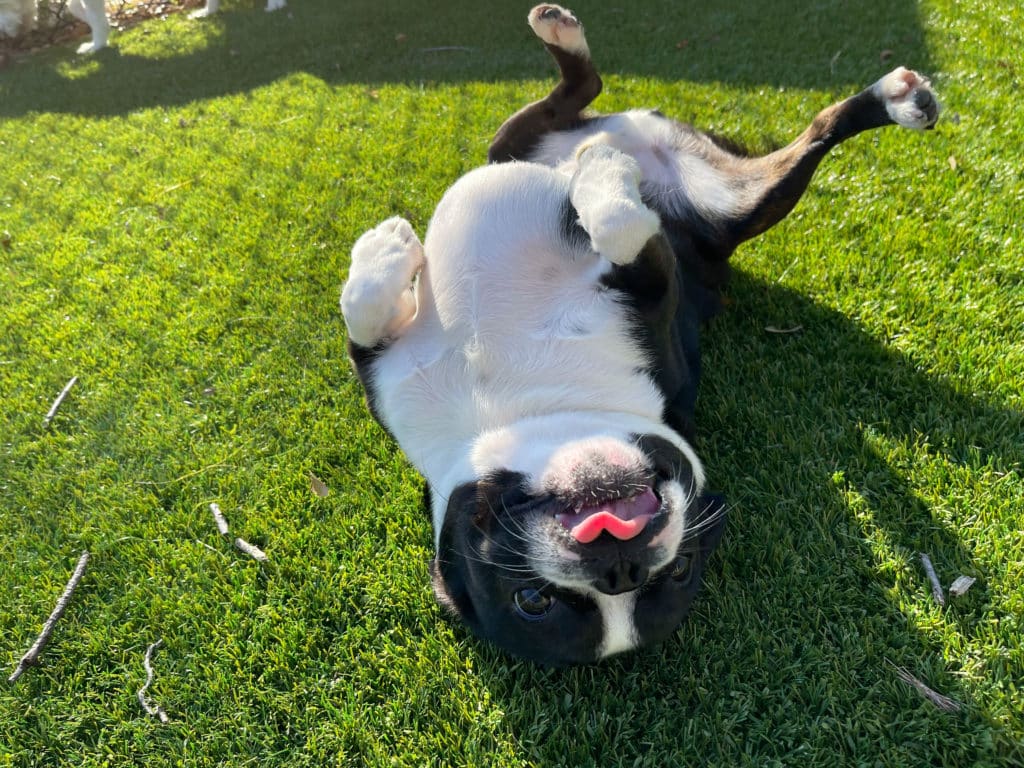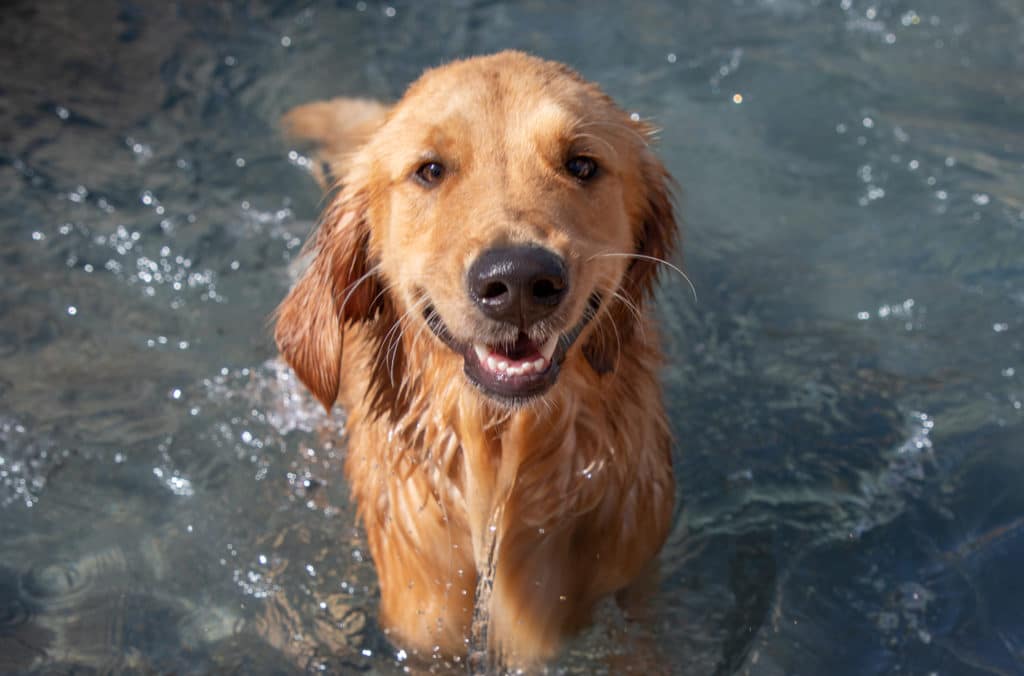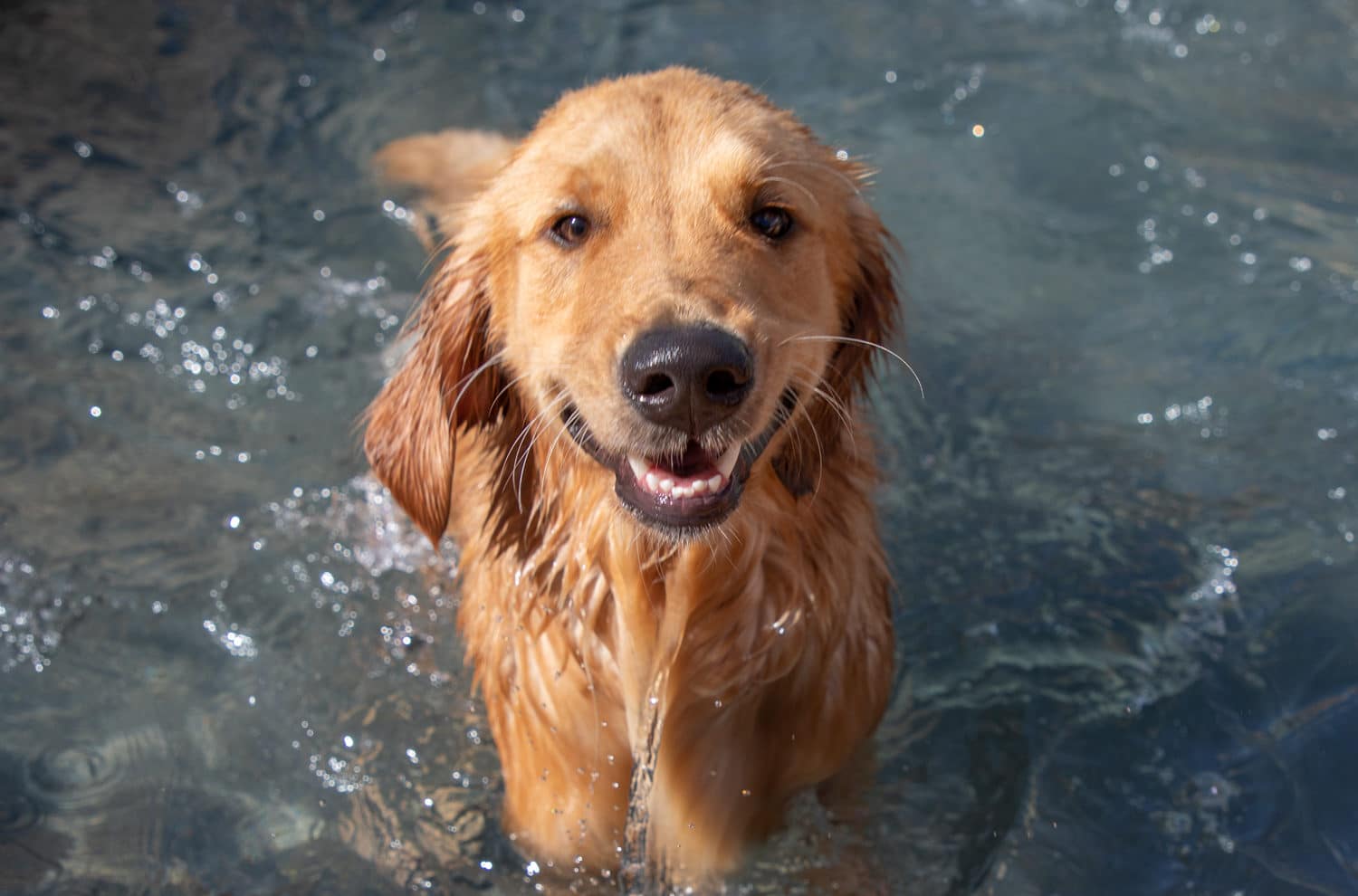 Doggie Daycare Amenities
24,000 SF indoor/outdoor facility
Up to 12 hours of group and individual playtime Monday – Friday
Up to 10 hours of group and individual playtime on Saturday
Frequent outdoor "potty" breaks
Lunch service available
Lots of love and affection
Gourmet treats and goodies
Weekly activity days
Separate play areas for puppies, small, medium, large, and senior guests
Additional concierge services available by request
Aqua Park play time (additional fees may apply)
Very Important Paws in West Palm Beach uses a combination of socializing activities, mental stimulation, and physical exercise to keep your pup's mind and body healthy and happy throughout the stay here. We focus on enhancing your dog's overall quality of life by introducing them to fun and rewarding activities.
And we do this by encouraging them to do things like use their senses to solve problems, learn new skills, and in the process, gain confidence. All of this is possible with our low dog-to-staff ratios, which provide your doggy with individual dogs' love, education, and attention.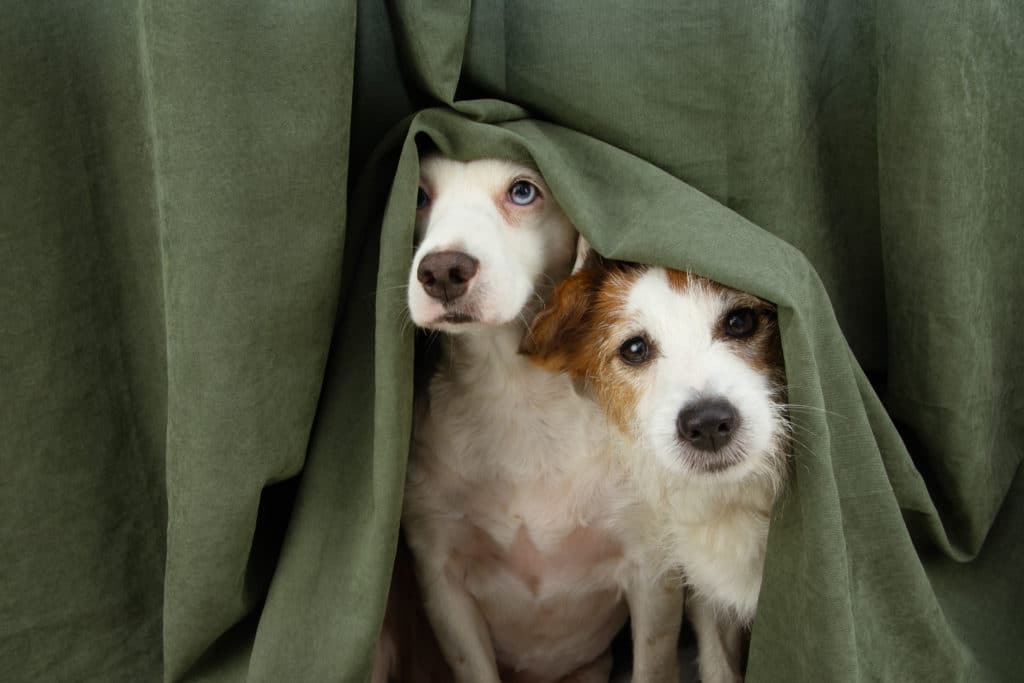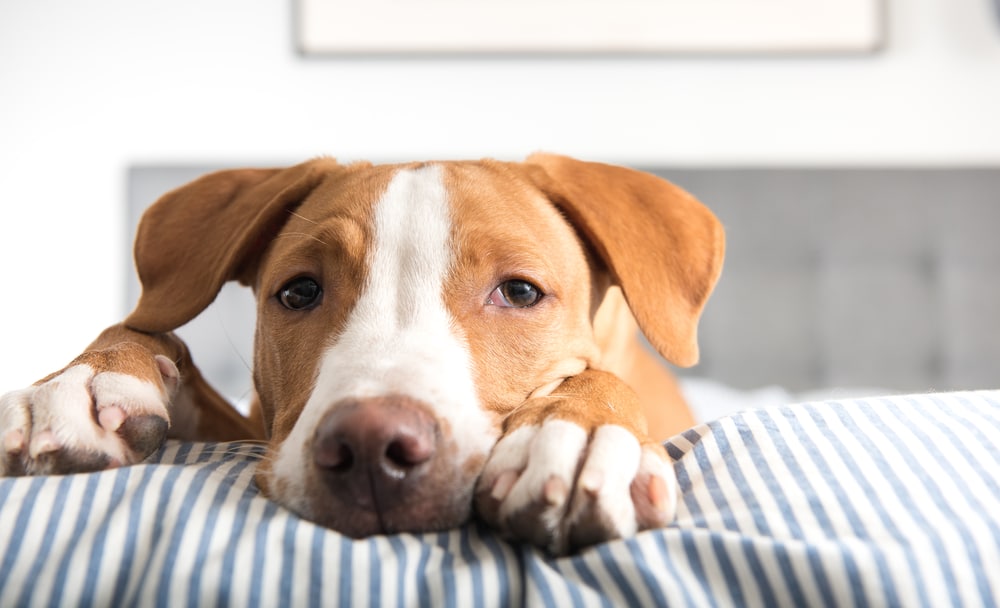 Dog Daycare Services
At Very Important Paws in West Palm Beach, we emphasize providing your fuzzy friend with a healthy balance of exercise, play, socialization, learning, and rest. And we do this by taking the time and effort to ask you about your pup's diet, behavior, and tendencies.
We then tailor each day spent at our hotel per your furry friend's needs and preferences. Our expert grooming team nurtures your dog's body, mind, and senses.
This way, your dog remains healthy, happy, calm, and well-developed at home.
Your furry friend's typical doggy daycare at Very Important Paws includes:
Play, exercise, and socialization
Just like humans, exercise helps your dog maintain a healthy weight and toned muscles. It improves their moods by providing a healthy outlet to channel all their excessive mental and physical energy.
With this much-wanted outlet letting your fur baby expel all their energy, your furry friend will feel more relaxed at home. Besides, the positive experiences they gain after spending time with new humans, dogs, and environments at our doggy daycare premises help develop them into happy, well-rounded, and well-socialized dogs.
We organize large and small playgroups in indoor or outdoor play areas. Our arrangement lets your pup enjoy and have a fantastic day in an optimal social environment for their age, comfort level, and personality.
Rest
Playing and socializing are undoubtedly essential for your dog's development. However, in addition to that, they also require sufficient time to rest, relax and recharge. This resting period is essential for your dog's physical, mental and emotional health.
Very Important Paws provides your dog with a private space to relax and calming interactive toys to play with. Our Palm Beach team also produces healthy food combinations tailored to your doggy's preferences and diets.
By achieving a healthy balance of playing, learning, and rest, we help promote your dog's physical and mental relaxation. This is essential because optimal mental, physical and emotional health can prevent unhealthy overstimulation.
Besides, the positive associations we help enforce in your pup also go a long way in making your doggie feel more comfortable, even in crates.
Learning
We have a team of highly trained and professional staff using positive training techniques to help promote safe play time and healthy socializing while at the facility. And as dogs tend to learn from humans and other dogs, even the canines at our Palm Beach facilities constantly teach each other what is and isn't appropriate socially.
Abundant love and affection
We take care of all the dogs in our dog hotel as a part of our family. Our team thus shows them all the love and attention they require and are entitled to in your absence.
Our team develops a bond with your dog so that they feel comfortable and confident in their presence.
Regular visits to the doggie hotel help our team understand and know your dog's needs, personality and preferences. The added benefit of acquiring this knowledge allows our team recognizes things that go unnoticed. Examples are its fluctuating moods, behavioral changes, and health problems.
Additional Doggie Services in Palm Beach
Separate play areas for puppies, small, medium, large, and senior guests
We know that dogs and puppies of different sizes and ages have different entertainment needs. We have separate play areas to meet their unique playing and entertainment needs.
With our separate play areas, your furry friend finds these activities in our daycare fun and rewarding but is also comfortable here. Besides, our facilities and activities go a long way in improving their behavior and impulse control. It also helps prevent possible overstimulation while creating a safer social environment.
Lunch service, along with gourmet treats and goodies
Our team gives your fur baby the extra attention they deserve through customized lunch service, gourmet treats, and goodies. So you know your dog won't go hungry while at the Very Important Paws hotel.
We are proud of our affordably priced dog daycare rates:
| | |
| --- | --- |
| Single Full Day | $40 |
| Family Play Full Day (per dog) | $34 |
| Half Day (up to 5 hours) | $31 |
| Per Hour | $12 |
| No Guest Play | $42 |
| Multi-Day Packages Available | Call for pricing |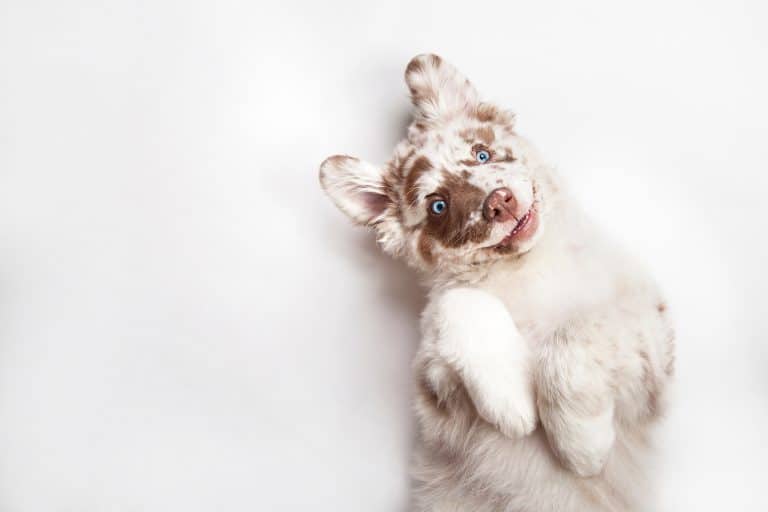 Convenient and Fantastic Doggie Hotel
All our guests leave VeryImportantPaws doggie pet boarding happy with how we help promote a healthy and happy lifestyle for your furry friend. We keep your puppies so busy and entertained that they return home happy after their dog's day, tired but ready to cuddle!
All you need to do is call us to make a booking as per your availability.